Charlie Sheen asks God to 'take Donald Trump next' shortly after Debbie Reynolds dies
Actor Charlie Sheen didn't pay tribute to the late Debbie Reynolds, but he tweeted asking for Trump's death.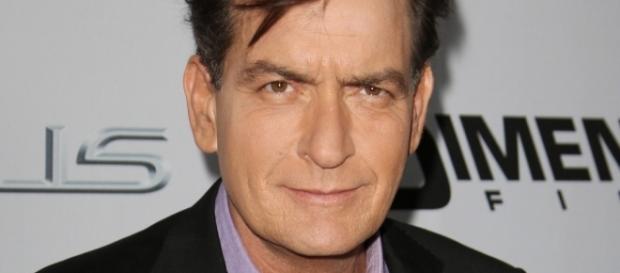 Shortly after the news broke that actress Debbie Reynolds passed away, actor #Charlie Sheen took to Twitter to ask God to take President-elect #Donald Trump next. The year 2016 has had an overwhelming amount of celebrity deaths, but Sheen's tweet was just out of line, even for those who aren't fans of the nation's next president.
On Wednesday evening, Sheen did what he does best — posted an outlandish tweet that got people talking. And if it didn't catch the eye of the Secret Service, that would be a total shocker.
"Dear God, Trump next please"
Not only did he tweet "Dear God, Trump next please," Charlie made sure his tweet said the same thing six times, along with a middle-finger emoji and a copyright symbol.
Weird — but it's seemingly normal for Sheen. Is anyone really shocked to read his tweets anymore?
Dear God;

Trump next, please!
Trump next, please!
Trump next, please!
Trump next, please!
Trump next, please!
Trump next, please!

🖕🏾

©

— Charlie Sheen (@charliesheen) December 29, 2016
Actress Debbie Reynolds died on Wednesday afternoon, with her son Todd Fisher announcing that his mother had passed away after being rushed to Cedar-Sinai Hospital in Los Angeles. Her death came just one day after her daughter, "Star Wars" actress Carrie Fisher died, with the Daily Mail reporting that Reynolds was planning Carrie's funeral when she suffered a stroke.
Charlie Sheen made no mention of Debbie Reynolds' death in his tweet and his "Trump next, please" clearly showed that the actor has not lost his love for tweeting out ridiculous statements.
And, yes, the President-elect does his fair share of bizarre tweeting, but to wish for the death of the incoming president could very well get Sheen placed in the Twitter time-out.
Goodbye, 2016
The year 2016 has had more than its share of celebrity deaths, including the passing of singer George Michael and actress Carrie Fisher this week, and Carrie's mother, Debbie Reynolds today. In addition to the passing of so many celebs this year, reality TV star Donald Trump was voted in as the next President of the United States in November, a shocker that continues to make headlines.
Suffice to say that many of us can't wait until the Times Square Ball drops on Saturday night when we can finally say goodbye to this very unsettling year. And hopefully, 2017 will bring Charlie Sheen a bit more tact.