Barely half of millennials make more than their parents did according to recent statistics
While changes in taxes are suggested, hiring practices could also be to blame.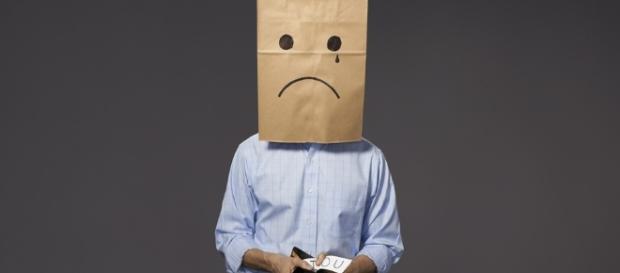 According to statistics, the American dream has become only a dream, as barely half of millennials are making more than what their parents earned.
How could a majority sink to barely half?
It was once a common belief that many immigrants who came to the United States were giving their children a chance, but recent reports show that barely half of millennials are making more than their parents did in this current economy. At some point in American history, this was once a reality. Nearly all of American thirty-somethings, around 92%, earned more than their parents did at that age, and the divide fell to slightly over a half in 2014, with the percentage starting to fall in 2002.
According to Raj Chetty, without giving specific explanations as to this economic gap, the issue can be blamed on the wage gap between the elite and the rest of American society. In a released statement, Chetty claimed that "wages have stagnated in the middle class," and he explained that these standards make it hard for current millennials to live up to their parents.
Chetty had also advocated for an increase in educational opportunities, and for changes in the tax system that would target the wealthy, as a possible solution for this economic issue, although he admitted that "a more progressive tax code isn't necessarily the solution," adding that the American dream is for people to actually earn more than their parents, and not simply receive more than their parents in government handouts.
Why I believe current business practices could have a hand in all this
In metropolitan areas of the country, I am beginning to think that a strong deterrent in our economy is the growing trend of the unpaid internship, which bears a double-edge sword. On one hand, we are having people who are willing to work for free, and more and more, companies are starting to deny that unpaid internships be treated as valid work experience. Even when companies are starting to go against the trend and either treat internships as another word for temporary jobs, and presumably at least somewhat compensate their workers, or exclusively offers unpaid positions to students, who are at least going to earn school credit for their work, there is still an ongoing issue. Companies do not even need to offer entry-level jobs anymore when they can exploit the same amount of labor from an unpaid or underpaid worker. Without such a way to break into the working world, people have to settle for whatever they can get, and college graduates in particular have to pray that they are not deemed too "over-educated" for the part-time job offers they can get in their areas.
While I do agree that changes in the American tax system can help even out the system, one specific issue I feel that also needs to be brought to light is aid for contract workers. In this economy, many people work freelance jobs for the simple reason that the freelance job is what hired them, and employers labeling their employees contract workers to save on fees for themselves. That said, laws still demand stricter payment plans for freelance workers over traditional workers, due in part to laws being under the impression that freelancers earn their income in addition to a traditional paycheck, when in reality, many are living paycheck to paycheck.
We've all seen the job fairs that were not actually offering jobs, either so they can train potential managers with "practice interviews," or were attempting to solicit career advice for a small fee from someone desperately trying to escape unemployment. We've all heard of the jobs that contact people months after they've applied to tell them that they've cancelled the offer, but offer them an internship program if they are interested. We've all seen qualified applicants lose out on jobs to people already working for a company, begging the question as to why these jobs were even offered externally to begin with?