21 captured girls from Nigeria are freed by Boko Haram, but 197 remain in their custody
Boko Haram is reportedly on its last legs, but it still holds 197 girls out of the 300 initially captured.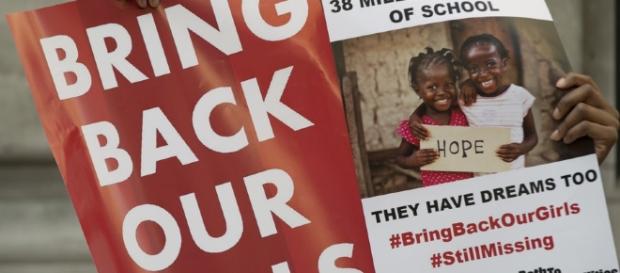 #Boko Haram is a militant Muslim outfit that draws inspiration from ISIS. It has created havoc in #Nigeria, and, 3 years back, in a brazen display of force, they kidnapped 300 Christian girls and spirited them away. During these 3 years, the Nigerian army, aided by the US advisors, failed to locate the girls or bring them back. Initially, the west was apathetic to the problem but later they woke up to the threat of this sectarian fundamentalist Muslim organization. Now 21 of these girls have returned home to celebrate Christmas and new year with their families. They have been clothed, fed, and made presentable, and CNN has recorded that the girls have now become women.
A CNN reporter accompanied the girls back to their home in Chibok.
Kidnapping
Three years back, Boko Haram created a civil war and began attacking Christians. In a daring swoop, Boko Haram captured 300 school girls. They threatened to convert them to Islam, and worse, sell them in the international market. Some of the girls escaped on their own and brought with them harrowing tales of deprivation and sexual exploitation.
Freedom for 21 girls
The Nigerian army regrouped and began an offensive, and now the Nigerian Home Minister said that the back of the group is broken and it's on its last legs. Negotiations continued with the militant outfit and 21 of the girls have been released. This is a relief to the girls and their families who have returned as grown-up women. But a sobering thought is that 197 girls still remain in captivity and negotiations are on for the release of only 83 of them.
One wonders what the fate will be for the other 114 girls from Chibok.
Last word
The girls had been forcibly converted to Islam by the militant group but now they are back to what they believe in and sang Christian hymns. The militant organization won't be happy with this development. Islamic Militancy in Africa is largely ignored, but with Donald Trump coming to the helm and his oath to finish ISIS and other militant organizations, the likes of Boko Haram could face extinction. #Terrorism