Will you be moving to Canada now that the election is over?
Canadian immigration site sees uptick in views following election results.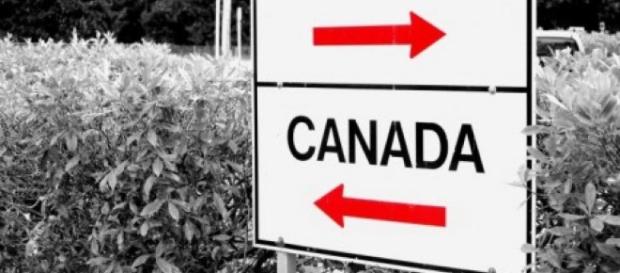 Moving out of the United States is a common conversation the day after the national election
The election is over and whether your candidate won or loss there are many that have been talking heavily about whether they want to move or stay within the country or not over the next four years within a Trump presidency. During the evening prior to the election results being finalized many Americans started to review the Canadian #Immigration requirements. So many it seems that their website crashed.
In reviewing their requirements it was interesting to find that the process was more involved than I would have first thought. If you do think that you are interested in #moving outside of the United States fleeing to the great north you first need to look at the eligibility requirements.
Realize that if you are considering moving it is not free. Not only will you have application fees for the skilled worker "Express Entry" program which run $412 in U.S. dollars for the worker and a spouse, plus another $112 per dependent. With the fact that many people do not have money like this saved up, this may be a barrier to some when thinking about moving to Canada or another country. Beyond this though, if you are not adept at this process you may also have to consider hiring a lawyer. Hiring an attorney to navigate the process can add anywhere from $400 to $7,500 to the tab depending on whom you hire, the size of your family and what kind of immigration status you're seeking.
The other consideration when moving to Canada or another country is that this will not happen overnight.
The Department of Immigration, Refugees and Citizenship in Canada states that the average processing time for someone applying for entry as a skilled worker was six to 12 months; a live-in caregiver, 51 months; and a self-employed person, 95 months which will be very far into a #trump presidency.
Taxes
Moving abroad won't save you from an incoming president's tax changes, and it can make filing more complex and expensive. While the United States does have a treaty with Canada to make sure that citizens avoid double taxation, including a foreign-earned income exclusion and a credit for qualifying foreign taxes paid. But unfortunately you will still have to pay US Taxes. This means that if you are trying to escape tax changes proposed by the new president you will most likely not be able to avoid them.
Moving
On top of the above concerns is moving itself. While moving can be stressful in itself, moving to another country can bring even more concerns to light. Depending on where you are moving from and to, moving a larger home (over 4,000 square feet) can cost you over $15,000 from estimates given from national moving companies.
On top of this you also have to be sure that you have all of the accurate paperwork and visa materials prior to being able to move items across the border which can be a long and arduous process.
While we may be hearing people saying that they need to move to Canada or some other country the reality is that for most Americans, this will not be a possibility due to the financial reality of this type of move and the political reality of whether moving will really insulate them from the political reality from which they are fleeing.