Where to go for Christmas shopping in Istanbul
Zorlu Center is one of the finest shopping centers in Turkey, and not just for holiday shopping.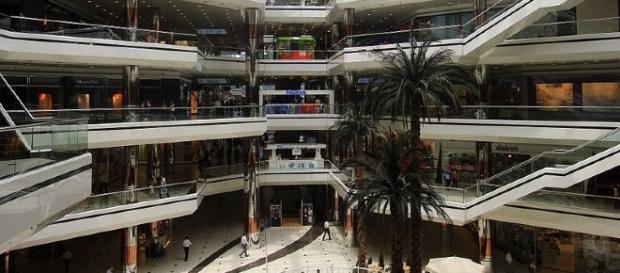 Every city has its own specialty. Some are known for their delicious cuisine, while others provide people with non-stop entertainment. Shopping centers are present in all parts of the world. Cities like #Istanbul, Dubai, New York, London, and Paris, are famous among the visitors because of their great shopping malls. As #Christmas is around the corner, let us check out the list of the best shopping centers in Istanbul.
Cevahir
Cevahir is one of the largest shopping malls in Turkey. It has more than 230 stores spread across six floors. It is a landmark in Sisli, and one of the major attractions in the city. You can enjoy Christmas shopping here.
These days, special discounts are available for visitors. In case, you are tired of shopping and want to relax, head to Cinemaximum movie theaters, and watch your favorite movie or stage drama.
Istinye Park
Istinye Park opened its doors to visitors in September 2007. This provides the tourists with an excellent in-door and outdoor shopping experience. Located in Istinye, Sarıyer, Istinye Park consists of two sections. One of them is a glass-roofed in-door section, and another is the Fashion District, an outdoor section. This is where you can find high-end fashion outlets. Brands like Armani, Burberry, Chanel, Dior, and Fendi proudly sell their products in this part of the city.
Zorlu Center
Located in Zincirlikuyu, Besiktas, Zorlu Center is one of the major tourist attractions. It keeps you closer to the gourmet culture of Istanbul.
Here you can find various restaurants such as Eataly, Jamie's Italian, and Tom's Kitchen. During Christmas holidays, this place remains full with visitors. Moreover, Zorlu Center is home to Broadway and West End musicals. In short, it is an ideal place for people of all age groups.
Kanyon
One of Turkey's most famous shopping malls, Kanyon is situated in the financial district of Istanbul named Levent. It is best known for its outstanding building, and is located a few minutes away from the center of the city. Within this unique building, you can find more than 150 stores. Harvey Nichols is also located inside Kanyon. It is a great place to see this winter.