When Manmohan Singh spoke against demonetization, he also took 'revenge' against Congress
The man who was often mocked for his silence as the PM, gave a short but powerful speech against the controversial decision of Narendra Modi govt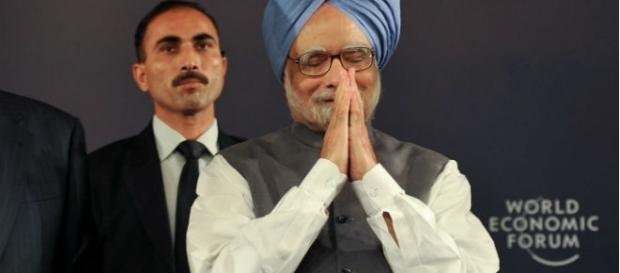 A lot has been happening in #India over almost three weeks now. After Prime Minister Narendra Modi announced scrapping of notes in denominations of Rs 500 and Rs 1000 all of a sudden, the country has stood polarized. The Opposition, which has otherwise found little ammunition to corner the popular politician in Modi for the past two-and-half-years (Modi completes exactly 50 per cent of his term on Nov 26), took this opportunity with both hands to prove how much pro-poor it is.
But while the demonetization debate largely remained a political tug-of-war between the government and the Opposition, there is one man who entered the bout as a game changer and made a mark which was distinct from the regular political blame game.
And he is former prime minister Manmohan Singh, the immediate predecessor to Modi.
Manmohan Singh got to speak on the subject he masters
Earlier this week, Singh took on the Modi government over the demonetization move and spoke the damage it could cause to the country with conviction. The erudite economist-politician didn't use the appealing but hollow style of politicians while presenting his views. But he meant substance, something which is lacking in debates on major issues that influence the nation's life. And as Singh, a politician who was often mocked for his silence during his days of premiership, spoke this time, others were silent.
The octogenarian, who had played an instrumental role in India's course-changing economic liberalization in the early 1990s, couldn't prove himself to be as effective as the prime minister of the country, especially in the last five years of his decade-long stay in office.
Apart from the determination that he had shown to go ahead with the nuclear deal with the US despite his government facing a threat to its survival, Singh had mostly failed to get his ideas through, not only because the compulsion of coalition politics held him back but also because his own party – the Indian National Congress – was not always receptive.
Be it in economy, foreign policy or day-to-day administrative functioning, Singh as the prime minister had faced too many obstacles. He did not even earn the respect for his position as it was said that the actual power was not with him but the president of his party, Sonia Gandhi. There were also allegations that he was too weak to discipline his own partymen and remained ineffective even when his second UPA government reeled under corruption. Even the vice-president of his party, Rahul Gandhi, had once embarrassed Singh's government by openly threatening to "tear away" a controversial ordinance. For a man of his stature, Manmohan Singh really did not have the best of his time as the premier of India, for both reasons inside his own party and outside.
Singh got his chance in November 2016
Fast forward to 2016 and the man had his chance to speak on the subject he masters--economics—and he showed that he is the boss. It was indeed a divine justice for the man who had struggled in the arena of politics and where his critics had found a whole lot of flaws in him. Today, the same Modi who had been one of his government's staunchest critics gave Singh his favorite food and the latter made no mistake in making full utilization of it. Singh undoubtedly settled the scores with his successor but in a way, he also took a silent revenge against his own party which did not always back him in the past, thanks to its obsession with the culture of dynastic politics. Though his party wasn't complaining about Singh's efforts this time. #World Politics #NarendraModi