Unending race problems as black man is shot dead by Police Officer in Minnesota
Unarmed black Philando Castile was shot dead by a police officer in Minnesota and earlier a black veteran had shot 5 police officers dead in Dallas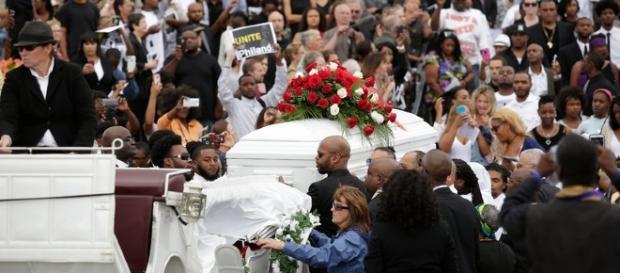 The news from the United States is disconcerting. There seems to be no end to the unending shooting and killing of blacks by the police and in return, there have been killings of police officers by Afro-Americans. Race problem in America is alive and kicking and despite an Afro-American in Barack Obama at the head of the administration for eight years nothing much seems to have changed. With the coming to power of Trump in a few weeks, the situation looks ominous as the leaders of the KKK have hailed the Trumps presidency.
Killing in Minnesota
Just a few weeks back an army veteran shot dead five police officers in Dallas.
Now we have the case of a black man named Philando Castile being shot dead by a Minnesota police officer named Jeronimo Yanez. There is no doubt that Yanez overstepped the line of reasonable conduct and shot dead Philando who carried a gun but it was not loaded and he had at no time shown any hostile intent. The frequency of Afro-Americans being shot dead by police is cause for alarm. The killing which has been well documented and reported by the national press has led to an outrage all over America. Many feel they are being unfairly targetted.
Race problems between blacks and whites have not subsided, and appear to be increasing in their frequency. The first blacks were brought to America as slaves to work in the plantations and slavery which was condoned by the church carried on for over 200 years.
Despite the abolition of slavery the black-white racial divide has remained to a great extent. Many accuse the police of deliberately targeting non-white races.
Future
Obviously, such killings have a reaction and the shooting and killing of five5 police officers by a black army veteran in Dallas is an example. With Trump as president on the strength of the right wing white vote, the chances of this abating look remote despite Trump's statement that he was the president of all Americans. Protest marches all over America spearheaded by Latinos and blacks is a sign that there is a division in America. #Donald Trump #Police Brutality