Trump's Carrier Corporation deal to save 1,000 jobs has hidden strings attached
Does part of the deal involve the parent company's reliance on federal government spending?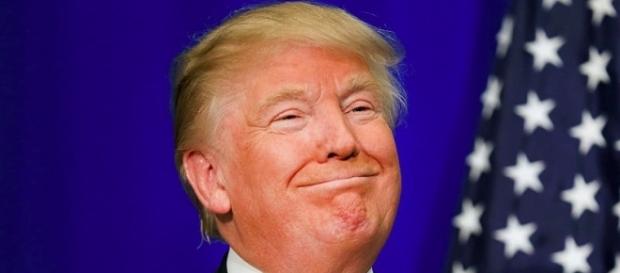 As President-elect #Donald Trump prepares to launch his "thank you" tour Thursday in swing states such Ohio, Florida, Michigan and Pennsylvania, surely Indiana will come into play at some point. It's hard to imagine him giving up the chance to hear cheers of gratitude for saving 1,000 jobs at Carrier Corporation's Indianapolis plant. The air conditioning manufacturer had intended on transferring around 1,400 jobs from Indiana to Monterrey, Mexico. Now, thanks to an agreement made with the New York dealmaker and the state's governor turned Vice-President elect Mike Pence, some families can put their minds at ease. The #News is relieving, especially since Indiana has lost over 230,000 manufacturing jobs since 1969.
While no one has mentioned the details of said agreement, there are a few things worth noting.
Last year, Carrier's parent company United Technologies racked up about $56 billion in revenue. Of which, $7.1 billion stemmed from funds for research and development and military equipment. Based on Trump's long history of theatrics and threats, insiders suggest he most likely leaned on the company: "Do you want to keep that nice Pentagon contract?" If so, should we care how he or anyone else manages to stop jobs from bleeding into other countries? Maybe so, if there is ultimately a trickle-down effect caused by troublesome tactics.
Why the choice of Labor Secretary should matter
Trump is reportedly narrowing down his pick for Labor Secretary to Wisconsin Governor Scott Walker or CKE Restaurants CEO Andy Puzder.
Either way, this spells out having an enemy of unions in charge and you can kiss that fight for a $15-an-hour minimum wage increase goodbye. Pay close attention. Keeping 1,000 jobs intact is indeed something to rejoice over but never stay focused too long on the slight-of-hand. It would be pretty much unrealistic for the 67 million plus workers struggling to make ends meet to expect a right-wing administration or Congress to decide otherwise. Puzder opposes the increase and Trump's Department of Labor certainly will at least try to kill a rule against a judge's recent injunction regarding extension of overtime pay. In the meantime, millions of working class voters who elected Trump are expecting him to deliver on a cluster of miracle promises.
A Trump economy will benefit some
We will probably see more job salvation in the future. Just how many and what types of deals will be made to procure such remains to be seen. Still, global economists insist Trump's proposals for imposing double-digit tariffs and renegotiating NAFTA will not restore this country's manufacturing landscape back to its former glory. As one economist puts it: "You could bring some jobs back but it would drive prices up." For Donald Trump, conflicts of interests continue to rise and the New York Times continues to reveal how he and his pals line their pockets with money gained from shady foreign deals. #Buzz