'The Walking Dead' has a surprising list for fans of comics
AMC has a surprising list for the fans of the series 'The Walking Dead.' What is going to happen?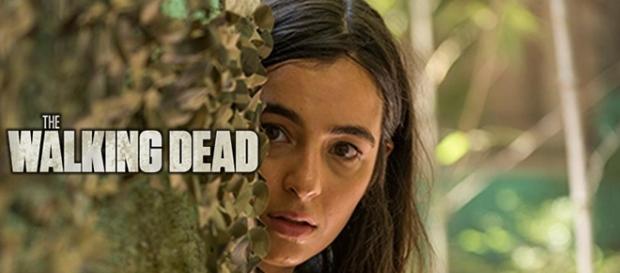 This seventh season of "#The Walking Dead" is slowly putting the characters in situations, especially when it comes to Negan and the Saviors who supposedly protect and serve as a nexus of union between the more civilized communities, but Negan is actually a Psychopath with a gift for extortion and death.
It would be because some fans ask for action or simply because we enter the final stretch of this story arc (remember that the dead walkers emit eight chapters in autumn and another eight from February), producers have seen to not showing exactly one trailer of the following episode but of the remaining three. Another thing is that they have also revealed that there will be a small advance that fans of the comic will appreciate.
In account
But, first of all, what can I do in the conventional advance? Well, the beginnings of a resistance against the evil Negan is a part of the story arc that fans are certainly looking forward to. Revenge against the barbed wire bat-wielding villain is something that is certainly in the cards -- and a long time coming for the deaths of both Glenn and Abraham.
This time, however, there are much more interesting sneak peeks, those brief scenes that producers do not advance the chapter titled "Swear." For example, we meet again with Tara and Heath, who question the extent to which the arrival of Rick Grimes and his people was good for their community. And, by the way, it comforts us to see again actor Corey Hawkins resuming the character that, considering that has a pending premiere of "24: Legacy," could well have run into scheduling conflicts with both shows.
Nonetheless, in the most recent episode, he resumes his role of Heath, alongside that of Tara.
But the most significant detail is in the other video and here we warn of slight spoilers. In the brief appetizer they show us a group of totally unknown survivors who kill zombies by the sea. The fans of the comic can already imagine where the shots go...they are those of Oceanside! And who are they? Well basically a new human front in the middle of the apocalypse.
Note: this information is not 100% confirmed, just a hypothesis. #TV Show #Series