The top five countries where you can escape American politics
If you are privileged enough to be able to afford a short term vacation in the wake of the U.S election, here are some suggestions.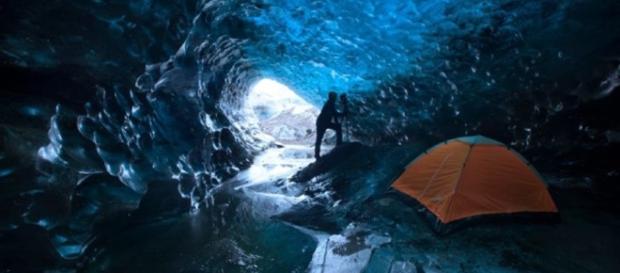 It seems that Barrack was right as usual, and the sun did shine the morning of 9th November. The world is still here, and yes you can put down your handheld devices and TV remotes because no matter how many times you refresh the news, you will still see his face. There are serious connotations for those who feel physically and emotionally threatened as a consequence of Donald Trump's victory, and this is by no means a piece aimed at solving all problems. However, when the world is looking through their judgmental lens inwards at the U.S, Americans can look outwards. Here is a list of countries you can depart to, to seek some peace of mind.
New Zealand
The vast majority of New Zealand is so devoid of political anguish that the Kiwi nation is a perfect place for escape.
From the tranquil fjords of Doubtful Sound and Milford Sound to the golden sands of the Abel Tasman National Park, the South Island is a place that even fantasy blockbusters and holiday brochures cannot do justice. Rent yourself a van and take yourself up to the remote Karamea on the border of the Kahurangi National Park, and set yourself up a utopia with a tent and campfire. The north island offers the solitude and secrecy of New Chums Beach or a ferry ride from Auckland to Tiritiri Matangi Island, among many more sights.
Iceland
A country that attempted, and came close to jailing their former prime minister for the financial collapse, and saw a politician resign over the Panama Papers, seems like a good place to preach liberal justice. It also possesses great natural beauty including the Gljúfrabúi waterfall, Fjaðrárgljúfur Canyon and walks along the Víknaslóðir hiking trails.
The partly volcanic, and stunning green scenery can help you visualize a world before it was bogged down by human consumption and developed society.
Australia
Although political issues regarding gender equality and human rights persist alongside the social issue of racism, there are pockets of this country where you can find some form of sanctuary. A road trip around Tasmania and you can camp yourself in the Bay of Fires to sooth a broken political heart. The coast of Western Australia offers a delightful alternative to the more popular tourist route down the east coast, although a night out in one of its major cities can help numb your mind, and expand it at the same time. Be warned though: you won't just find deadly snakes printed in newspapers with suits and ties. They are a very dangerous and 3D problem in rural Australia.
The Netherlands
Rotterdam is both a piece of architectural art, and a center of the history of art, with the Museum Boijmans Van Beuningen boasting a collection of fine art from some of Europe's most famous artists.
Utrecht has a quaint quality and beautiful buildings while there is also a little-known city in the West Midlands that offers a few things to keep your mind clear of home. Also,like many countries in Europe, the Netherlands incorporates Proportional Representation into their electoral system, whereby if 30% vote for one party, they get 30% of the seats. A system some are begging for in the U.S.
Canada
A few of you may have been hoping for alternatives to #Canada due to it being the obvious choice, and many already thought of it on election day. Aside from the striking similarities to the soon to be departing charming Democratic leader of the U.S, and that of our northern brothers equally charming leader, Canada can be viewed more to the left. The western provinces of British Columbia and Alberta host some of the most breathtaking scenery and ski resorts in the world. These are obvious and frequented holiday destinations, but I thought I would throw them in there considering that is where I am currently residing as I type this.There is also a much less overpowering barrage of patriotism, universal healthcare and a liberal progressive government. That was not meant annoy, but more inspire those who feel ajar with American politics. There is a sane world out there. #Election 2016 #Travel