The many achievements of Fidel Castro
From the very beginning to the very end of Fidel Castro's 90 year life, most was spent as the prime minister of Cuba, here are his highlights.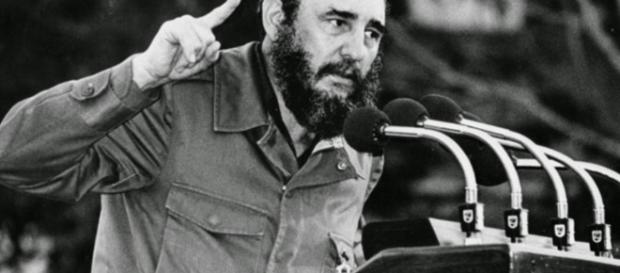 Fidel Alejandro Castro Ruz, born on the 13th of August, 1926 and deceased as of the 26th of November this year, was a Cuban-born revolutionary who spent his childhood in the top schools across the country despite being expelled from a multitude of them. Due to being as he called it 'the runt of the pack' in his family, Fidel had to stand out with academics and athletics and found himself a dominating athlete. Reveling in his status, Castro applied to and enrolled in the law program within the University of Havana in 1945. Despite his so-called 'political illiteracy' at the time of his entry, he soon found himself at the heart of Cuban politic, soon cheering for nationalism, anti-authoritarianism and socialism.
The beginnings of a human legend
In 1947, Castro joined the socialist group Party of the Cuban People, a libertarian political party aiming to give #Cuba an honest government. The committee concluded that invading the Dominican Republic and overthrow the US-allied government would accomplish this; about 1200 men including Castro joined the rebellion and sailed from Cuba to begin their invasion. However, they were crushed by Dominican forces; Castro was lucky to escape the mass incarceration that followed. After graduating in 1950 from university, Castro soon committed to the Cuban Peace Committee and reformation. Still envisioning Cuba centered around the Party of the Cuban People, Castro thought of himself as the heir to the overthrown government, following its death.
Castro's radical reputation, however, stood between his current position as candidate and the presidency.
From fantasy to reality
However, Fulgencio Batista Zaldivar returned to power and destroyed any hope of an election as he put himself in the position of dictator with the support of Cuba's elite and the US government. Castro was horrified and made plans to dethrone his own government; these plans failed miserably and Castro was soon apprehended. Despite this, the attempt gave Castro recognition as a populist in the community. Discharged less than two years later in 1955, Castro moved to Mexico, where he first formed relations with Ernesto "Che" Guevara and began to formulate a plan to defeat Cuba's oppressive administration. Guevara quickly became the right hand man of the revolution, and their partnership is best know for the birth of 'guerrilla warfare'. In 1958, Castro and his revolutionaries launched campaigns throughout key areas of Cuba that led to the collapse of Cuban government and Batista's exile.
Castro emerged as a national hero, and was originally nominated to be the commander of the Cuban military; but as a result of current Prime Minister Miro's brief resignation Castro became the second Prime Minister of Cuba on February 16, 1959.
The leader Cuba deserved
While first serving as Prime Minister, Castro launched political efforts which resulted in government control of agriculture and industry, aiming to end US affiliation with Cuba's economy. This quickly gave the US an antagonistic view of Cuba. Castro's political tactics made him popular with the proletariat community but received heavy opposition from the bourgeoisie which ultimately resulted into their mass-migration to the US, causing 'brain drain' for Cuba's economy. Castro remained Prime Minister until 1982 despite the opposition he faced with the brunt of the United States and dozens of leaders from all over the world putting a price on his head. As president of the Non-Aligned Nations, a group of African and Asian countries separated from the Cold War, the literacy rate of Cuba dramatically increased to 98% and thousands of new schools were opened. The infant mortality rate of the country was reduced to 1.1% under the Castro regime, and Castro, through sheer domination, was able to remain president until 2006 when he retired due to symptoms of an unknown illness and remained politically active until his death in November of 2016. #News #Politics