The journalist and the book denied
The sad fate of a book written to celebrate a great journalist, but blocked by his heirs.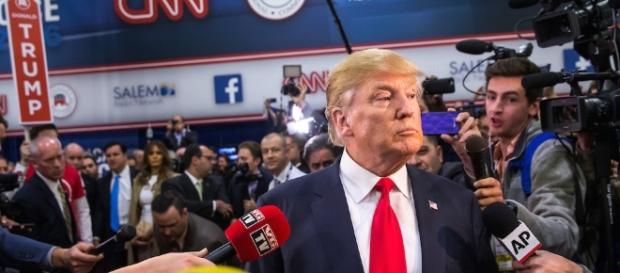 Publishing and #Journalism can be heartbreaking, and if you put them together they can also be soul-destroying. So I found with a book that has become the battle of my life. Italian journalist #Indro Montanelli is virtually unknown in the U.S, and now his story also has lessons for Trump's America. His life story was so amazing and articles so incredible that I had to write his story. Unfortunately I cannot publish the book because his heirs refuse the use of his articles.
Trump and Berlusconi
The United States press is full of clashes with the President-elect. Montanelli too had such clashes with his ex-boss Silvio Berlusconi that conditioned Italian politics for years.
For this reason his story is as current for the U.S. as it still is in Italy and shows the Trump/Berlusconi parallels in a whole new light.
Montanelli's death in 2001 was the major front page story in every Italian newspaper, as he had been that country's most influential journalist for decades. His articles described not only Italy's history, but also many major events in world history. His career began in the early 1930s and he was still active with a daily column and major front page op-ed articles less than three weeks before his death at 92. Invariably his opinion pieces were very widely read and quoted and so it was believed that he was capable of swinging large numbers of voters.
As a war correspondent he covered many fronts over more than two decades and in three continents. He was even arrested and condemned to death by the Germans and his experience in jail at that time would be the inspiration for a film by famed director Roberto Rossellini.
This chapter of his career ended in monumental reportage of the Battle of Budapest in 1956 involving the Soviet forces that ended the Hungarian Rebellion.
Journalism, integrity and freedom
It is said that journalism [VIDEO] is the first draft of history, and in Montanelli's case it is certainly true. His reports were incredibly detailed and their historical accuracy is such that many are now used in Italian universities for their History courses. These articles should be read outside of Italy and not left hidden in newspaper archives.
Montanelli's whole career was dedicated to journalism and the belief that a journalist should report what he sees. His struggle against the censorship of Mussolini's dictatorship led to his exile in Estonia after the fascist authorities reacted badly to a report from the Civil War in Spain. In the same way, leading members of the Italian Communist Party rejected his reports from Hungary in 1956. Years later he was kneecapped by the Red Brigades for his "Fascist" leanings.
For this reason the title of the biography, "The Troublesome Witness" is an accurate description of his whole career and the controversies that dogged him.
After disputes with his newspaper, Milan's Il Corriere della Sera, about what he saw as its biased editorial stand he founded a new newspaper, Il Giornale, when he was already 65 and this led to major repercussions in Italian politics when it was taken over by Silvio Berlusconi. When the billionaire entered politics in 1994 Montanelli's insistence on editorial freedom for the newspaper was the basis for their very public break-up and acrimony.
There is a strange paradox with this book. In 2000 the International Press Institute (as part of its fiftieth anniversary celebrations), named Indro Montanelli as one its 50 Heroes who risked their lives for the principle of Freedom of the Press. Yet his heirs are the very people who now block publication of my book, effectively censoring the book, even though we always intended to pay for their use. It seems a strange way to honor his memory.
I have been fighting this battle for nearly eight years now, and will continue to do so. I often wonder what Montanelli himself would think of this situation. His life is a bright example of what journalism should be. Why deny his work to the world? #Donald Trump