The experts on MSNBC converse about Clinton, Trump and the outcome
Rachel Maddow and Brian Williams analyze the tight race for those swing-state votes.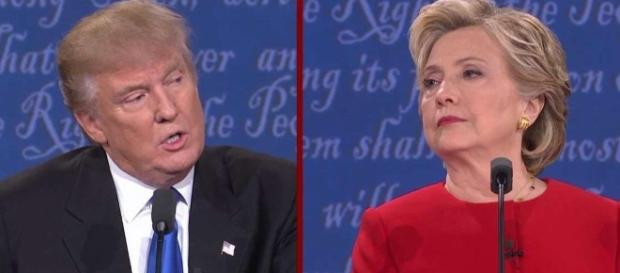 Rachel Maddow is a popular host on her MSNBC show "The Rachel Maddow Show," and Brian Williams is an anchorman with a rap sheet of news outlets. They head the conversation with several panellists about the importance of swing-state voters. The people in Colorado, Florida, Iowa, Michigan, Nevada, New Hampshire, North Carolina, Ohio, Pennsylvania, Virginia and Wisconsin will determine the next POTUS, and both candidates feel the gravity of this nail-biting reality. Right now, Ohio, Michigan, North Carolina, Virginia and New Hampshire reveal an obscured lean towards either Clinton or Trump, and the Republican nominee is beating his opponent. He has garnered 168 votes to the Democrat's 109 votes.
The night is still young, and both Maddow and Williams titillate their audience with teasing commentary.
How will the next Commander-in-Chief impact Americans?
North America will reap the consequences of the ballot. Clinton and Trump will exercise very different policies for similar causes, but some people and markets will spiral downward. Because Clinton aligns with President Obama, the global markets could stay steady. "Business Insider" reports on the thoughts of economist John Higgins. He states,  "A victory for #Hillary Clinton...would trigger far less of a response in the markets than a surprise win for #Donald Trump." Trump is an idiosyncratic politician. His perceived resolutions would be unpredictable and possibly damaging. Higgins continues, "Equities in the US would probably be boosted further by a Clinton victory." Her steady and sound proposals could help millions of men and women across this country and others.
Florida legalises medical marijuana!
The presidency is undetermined but a major factor interrupts the pressing event. Florida joins the movement to okay the usage of medicinal marijuana. The state follows predecessors California, Maine, Arizona, Massachusetts and Nevada in this ruling. Floridians who struggle with a number of issues like anxiety, depression or pain can choose to smoke the leafy substance instead of the unhealthy alternatives like benzodiazepines and opiates. The contentious controversy is regulated by local governments, so regardless of this election's aftermath, peace will reign.  #Election 2016