Thanksgiving Dinner: just leave politics at the door
A day to gather with family and friends, not to fight over politics, so give yourself a day off.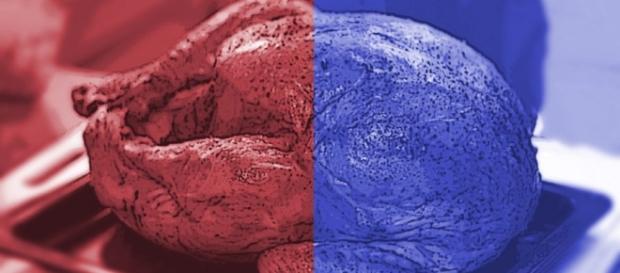 America as a whole has so much to be thankful for, but so many of those things have been pushed aside by the wedge of divisive rhetoric of the recent election. Despite what you wanted, despite what you think, Donald Trump will be the 45th President of the United States come January. The electoral process of democracy has worked as it was intended by the founding fathers of our great nation.
Not all agree with the outcome, but then they never do. Democracy at its core does not guarantee that all will be happy with the results, nor should it. The differences in our opinions about the future are the very things that make the next election more important than those of the past.
Like nature itself, each new election gives us a chance to begin anew, flourishing in the future instead of dwelling in the past.
Feast on each other's love
Tomorrow all across this nation families and friends will gather for #Thanksgiving Dinner to break bread, reunite, and become one again. Great feasts will serve not only to satisfy our hunger for food, but our need for camaraderie. Those we set down with are the very core of our existence going forward. The words of wisdom from the elder among us sends us forward in search of happiness along with fulfillment.
While you may not find all the answers to the problems life presents on a daily basis, you very well may find comfort knowing you are not alone this Thanksgiving Day.
History like we have never seen
Never in our history as a nation has an election brought so many opportunities for the populace to address, and overcome.
Many feel left out, some feel outraged by the results, and some even feel vindication for what they feel has been a continuing swirl of the morals of our nation going down the drain. All these feelings are strong motivations to renew our faith in our democracy, forging on united.
Thanksgiving Dinner, however, is not about politics, although some would choose to make it so. In the interest of peace, harmony, and love of one another just leave it at the door. Take a day off from the division of politics to just be thankful for family and friends, watch a football game, and lay down the divisive rhetoric for one day. #Presidential Election