Online commenters believe Josh and Anna Duggar will welcome their fifth child
This Duggar couple is judged for their staunch beliefs and pregnancies.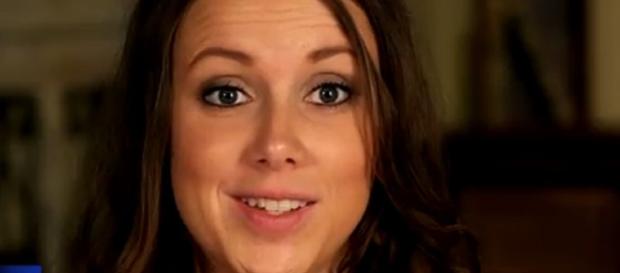 During the glory days of "19 Kids and Counting," fans attended the first Duggar wedding within the comfort of their own homes. Men and women ate some appetizers, clinked their cocktails and slow-danced for the former newlyweds Josh Duggar and Anna Keller. The series portrayed this couple as devoted partners en route to holy matrimony. They saved their first kiss for the altar, and voyeurs ogled at the awkward yet sweet embrace these young lovebirds had. After the duo locked their hotel door, television screens blanked, but cameras remained rolling. The beach honeymoon with a sideshow attraction of an aquarium allowed viewers to experience the newfound bond between Duggar and Keller.
Hearts swelled with anticipation for the next season, and audiences awaited the upcoming announcement of an inevitable pregnancy. A few months later, their wish was granted. However, the year 2008 is just another dusty archive, and the latest installment "#Counting On" produced a different sentiment.
More births for more ratings?
Season 4 of "Counting On" teased enthusiasts with Jinger Vuolo's wedding preparation, Jessa and Ben Seewald's expectancy, and teenager Joy-Anna Duggar's premiere relationship. However, Keller could surprise followers with the spotlight centered on her predicted nativity. The popular Facebook profile "Duggar Family News: Life is not all pickles and hairspray" posted a rare photo of Duggar and Keller at a special event. Keller sported a red top, pronounced curls, and fixed smile.
One commenter wrote, "Is Anna pregnant again?" Keller's weight fluctuates, but expectant mothers always gain pounds. Another source affirmed the allegation with the statement, "That's a really baggy shirt. I pray she isn't pregnant." Creation is a beautiful and messy celebration. Unfortunately, Duggar's incestuous molestations and cheating scandals mar that blessing.
Beyond 'Counting On'
Season 4 will only air past affairs. The future is unpredictable, but 2017 will likely channel more carbon copies of previous plot lines, such as: Jinger and Jeremy Vuolo may welcome their firstborn; Joy-Anna Duggar and beau Austin Forsyth may marry; Jessa and Ben Seewald will raise son Spurgeon, and Spurgeon will raise his little brother or sister. Jill and Derick Dillard will continue as flighty missionaries with toddler Israel in tow; another Duggar infant will enter into the doting arms of parents Josh and Anna, etc. 2015 publicized the despair and distress within this patriarchy, but 2016 ushered in several positives. Hopefully, 2017 will exceed expectations for the better. #JoshDuggar #AnnaDuggar