NWA Wrestling is ready for its encore
The grandfather promotion is ready to capitalize on a rejuvenated interest in non WWE products.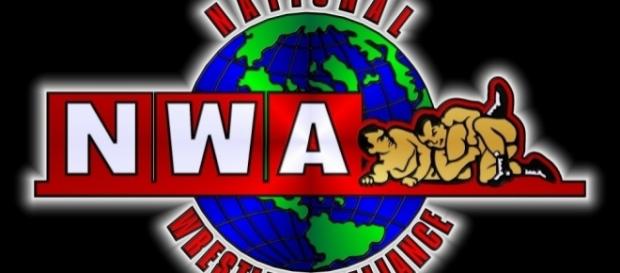 But don't you work for the NWA?
I'll openly write my disclaimer right now: I am an NWA guy. I was first introduced to the National #Wrestling Alliance by a small promotion that went by the name of Total Nonstop Action Wrestling back in the early 2000s. During this time period, I saw wrestlers by the name of AJ Styles, Rhyno, Jeff Jarrett, Raven, and Sting all hold the prestigious NWA World's Heavyweight Championship. At the time, I was in the infancy of my life as a pro wrestling fan. I didn't know that the NWA World Heavyweight Championship was defended in WWE, WCW, ECW, and CMLL way back in the day. All I knew was that talented wrestlers in their prime that couldn't make it work in WWE were getting shots to hold the sport's lineal World Heavyweight Championship in other promotions.
I loved seeing Christian (Cage) finally get his chance at being a main eventer. I also loved seeing the rise of AJ Styles, Samoa Joe, and R-Truth (then Ron "The Truth" Killings) as major players who were worthy of lengthy runs at the sport's top level.
This brings me to NWA Wrestling in the present day
TNA is no longer affiliated with NWA Wrestling. In fact, no "major" promotion is. The current structure of the NWA is one that is made up of a plethora of small, hungry independent promotions that are trying to prove why they are the next Pro Wrestling Guerilla or Ring of Honor. While that may turn off some casual fans of pro wrestling, it could bring some of the sport's purists back into the fold. For example, let's take a look at this video that contains a 60 minute match between the Bullet Club's Chase Owens and the 5 year defending (Take that, Cena) NWA Southeastern Heavyweight Champion, Jason Kincaid.
This match is a modern example of the old-school clinics that the stars of the National Wrestling Alliance used to put on back in the 70s and 80s. Back in that era, pretty physiques were rare, but long, ugly brawls were not. The NWA and its member promotions routinely put on wrestling-centric shows every week all over the world. Some member promotions, like NWA Smoky Mountain (as seen above), even produce weekly content for fans who are not local to enjoy and keep track of the storylines and rivalries in the territory.
If this weren't enough to sway fans on the fence to come over, the NWA holds events that have some of the best indy wrestlers in the world on its cards. On December 10th, Michael Elgin will be in NWA Smoky Mountain, the former NWA World Heavyweight Champion, Jax Dane, recently competed in Ring of Honor, and, on the women's side, WWE legend, Jazz, is the current NWA World Women's Champion. When you compare all of these attributes to the traits of successful indy promotions such as New Japan Pro Wrestling, CHIKARA Pro, and Lucha Underground, it's no wonder why the NWA is poised to take the next step in their development and reclaim their spot as a top player in the business of professional wrestling.
WWE is the one to thank
All in all, the business is booming because of innovative creations by WWE such as the Cruiserweight Classic and WWE NXT. Every promotion is experiencing increased popularity because fans want to be able to see the next Kevin Steen and Tyler Black before they become big stars and get rebranded by WWE. It will be interesting to see how the NWA capitalizes on this boom, because they have some very special talent that could be seen on WWE NXT in the not too distant future. #Sports