Mitt Romney as Secretary of State?
Romney and Trump met. and speculation is rife that Romney may be offered the position of Secretary of State.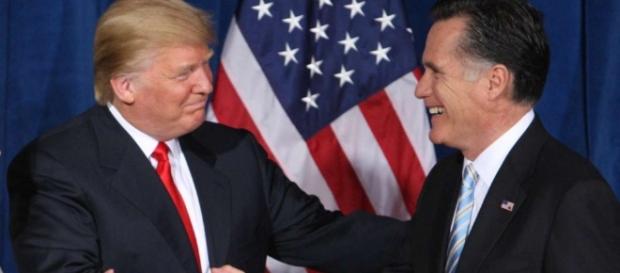 Mitt Romney (the senior leader of the GOP) finally met with Donald Trump in New York. The two have been bitter rivals all these past months as Romney tried his best to halt Donald's march to the White House. Mitt was the defeated Republican nominee in the 2012 election. After the meeting, there is much speculation that Romney may be offered the appointment of Secretary of State. There was no clue forthcoming after the meeting as Romney brushed aside a reporter who asked whether he still stood by his acidic comments about Donald earlier.
The meeting
This meeting for Romney wouldn't have been a happy one. It signaled the defeat of his campaign against Donald.
Donald is a showman and he used this meeting to create a mystery with him in the limelight. Many GOP politicians have commented that Romney as Secretary of State would be a good move. But is it so? Many feel otherwise. Newt Gingrich has said that there are 20 people who could do the job of Secretary of State better than Romney.
Romney as Secretary of State?
Romney as Secretary of State would be the antithesis of the views of the president-elect. One does feel that Romney does not fit in with the views of Trump. Firstly Romney has gone on record and said earlier that he considered Russia as the No 1 opponent of America. Donald, on the other hand, has expressed admiration of Putin and has expressed a willingness to cooperate in the future.
The points of difference between Romney and Trump are many, and one can see that both don't gel together.
In such a scenario Romney may feel hemmed in, in case he is made the Secretary of State, though one presumes he would love to crown his career with this cap. He would feel that after his defeat in 2012 it could be the lifeline to crown his work.
Last word
Donald Trump is a man who plays to the gallery and revels in it. Whether he appoints Romney or not is immaterial as he is a man of his own mind, and the policy of the United States will bear the Donald stamp. Perhaps we should not read too much into this meeting.