'Little Women: LA' star Briana's husband Matt Grundhoffer strangles Tanya!
The troubled husband and father wants to leave his sketchy past in favor of a brighter future.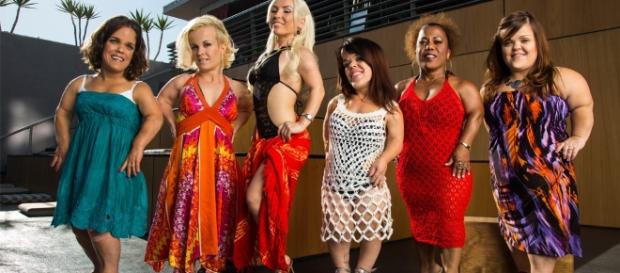 Reality drama is a bonanza in all shapes and sizes. Popular franchises like "The Real Housewives of Beverly Hills" or "Keeping Up with the Kardashians" rake in millions of viewers and millions of dollars. Fans of these celebrities care less about the superficiality and more about the spectacle. Men and women of different backgrounds, cultures and appearances provide surface-level interest, but glamorous models married to old, rich businessmen are no longer vogue. The hit series "Little Women: LA" evinces a fresh perspective on life, liberty and the pursuit of happiness. The past five seasons have documented these little people in the real struggles and successes they have to overcome and accomplish.
Their height cannot compare to the magnitude of their hearts, but crushing circumstances leave both friendships and relationships in fragments.
Co-star Briana, the docile yet confident mama to Leiana and Maverick, runs a rollercoaster of a marriage. Her husband, Matt Grundhoffer, has cheated on her multiple times with strangers. The enormity of this situation forced her besties to confront her with a stack of papers. The pink binder held dirty texts and disturbing comments, but after weeks of deliberation, Briana decided to repair her damaged union. The two seem strong through touching family pictures on Briana's Instagram, but is it reality or a facade?
Grundhoffer's frightening altercation
His ex-girlfriend, Tanya, called the police on Grundhoffer because of a domestic dispute.
On July 17, 2012, he gripped Tanya's throat and tackled her to the floor. She tried to fight him, but she was powerless against his strength. Grundhoffer's dangerous decision led to his felony of a second-degree assault, and criminal charges have seized his relations with Briana, her peers and her immediate family. Noticeable red marks on Tanya's neck, their son as an eye-witness and a serious crime justify many people's negative opinions about his relations with Briana. His infamous actions with females raise fear-provoking concerns, and everyone questions whether or not this Bonnie and Clyde will really "ride or die."