Largest ever destroyer joins the Indian navy
INS Chennai, a guided missile destroyer equipped with Israeli-made missiles has been commissioned into the western naval fleet.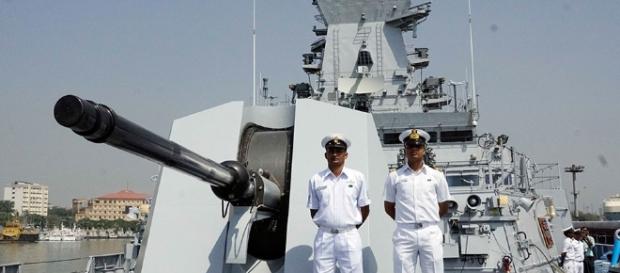 The Indian navy has added the 3rd largest destroyer ever made to the Calcutta class. The warship named INS Chennai is the 3rd warship along with INS Kochi which was the second warship of this class. The 7,500-ton warship is the largest destroyer to join the Indian fleet. This news was reported by Times news Channel on its evening broadcast.
Largest destroyer
INS Chennai is an indigenously built warship at the Mazgaon docks in Mumbai. The ship displaces over 7,500 tons and will be joining the western fleet which is headquartered in Mumbai. Its responsibility is the entire Arabian Sea as well as the Red Sea and the Persian Gulf.
The warship will add muscle to the western fleet, and, if hostilities break out, could target the Pakistan navy establishments at Karachi and the new port of Gwadar. The ship will be formally inducted into the western fleet at a ceremony to be attended by the defense minister Mohan Parrikar. It is presently undergoing sea trials.
Missiles and armaments
A destroyer is a warship that has a tonnage above 7,000 and sometimes it is also referred to as a light cruiser. This war vessel is a guided missile destroyer and will carry the Brahmos missile as well as the Israeli Barak missile system. The Barak missile is especially an anti-ship missile while the Brahmo is a surface to surface missile. In addition, the warship will also carry two helicopters to give it air capability. The warship will have its normal complement of torpedos and guns.
The destroyer has been fitted with the "Kavach" decoy system to deflect enemy torpedoes and missiles. This again has inputs from Israel with who the Indians have a 3.5 billion dollar arms deal. The destroyers are a threat to Pakistan and will also work in tandem with the US fleet based at Diego Garcia in the Arabian Sea. Iran won't be happy, as one of the tasks of the warship will be to keep the sea lanes, in particular, the Persian Gulf carrying oil to #India secure. This is the third destroyer in its class, and it will add muscle to the Indian fleet. #Israel #Politics