Kendall Jenner loses her battle against addiction
The 'Keeping Up with the Kardashians' star reactivated her Instagram account today.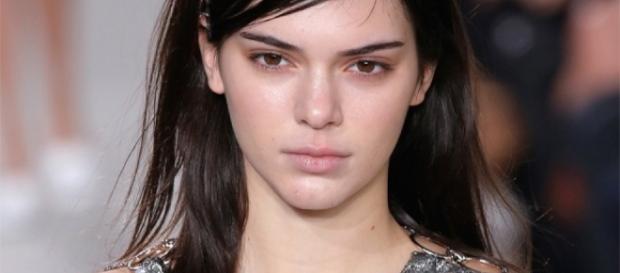 Kendall Jenner and the limelight have coexisted as lovers for years. Her appearances on the successful franchise "Keeping Up with the Kardashians" has boosted her popularity and skyrocketed her career. Instead of cameos on reality shows, she now possesses the status of a bona fide supermodel, and her circle of friends consists of picturesque beauties such as Gigi Hadid, Bella Hadid, Cara Delevingne, Naomi Campbell and #Kylie Jenner. Even though her net worth ranks in the millions; she exemplifies fashion; her persona embodies a strenuous work ethic, a healthy diet, and a humble attitude, Jenner struggled with a secret addiction. Until she appeared on "The Ellen DeGeneres Show," people were oblivious to her problem.
Jenner and DeGeneres cultivate an intimate discussion
DeGeneres hones a very powerful energy. Her guests feel so comfortable around her presence that they forget about the audience and the cameras. On November 16, 2016, Jenner relays her battles with social media to the renowned host. According to Us Weekly, Jenner dishes, "It's so crazy to me that it even became huge news like that. I just wanted to detox....I would wake up in the morning, and I would look at it first thing. I would go to bed, and it was the last thing I would look at. I felt a little too dependent on it, so I kinda wanted to take a minute to detox." Too much of anything can lead to negative ramifications. Jenner's decision is a positive message to the thousands of millennials hooked on electronic devices.
Jenner gives into her temptations
Unfortunately, Jenner relapses within a week. Her Instagram was reactivated this Sunday on November 20, 2016. Several snapshots include her derriere, facial expressions and male companions. With close to 70 million followers, the urge to photograph and post were too strong to ignore, and Jenner could not resist the enticing allure that notoriety sirens. Hopefully, Jenner's choice will gain her more fans and less anxiety. Both men and women experience a whirlwind of harassment and judgment from the online commentary, and celebrities face those same challenges. As J.R.R. Tolkien affirms, "All that is gold does not glitter." #KendallJenner #Kim Kardashian