Kate Gosselin has Jon spitting tacks, not telling him where Collin is - more dirty laundry
Will this couple ever keep any family business out of the public eye? Their kids are now at the age where this is embarrassing!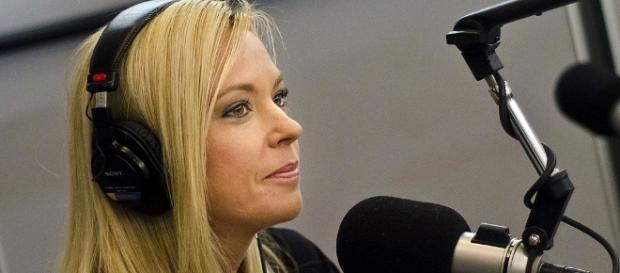 Kate and #Jon Gosselin are at it again, they are dragging their personal problems through the headlines without any thought of what this might do to their eight kids. It wouldn't surprise too many people if one day you opened the dictionary to the term "dysfunctional family" and a picture of this Gosselin couple would appear as a visual reference. They just release too much information to the public!
Just where is Collin?
The latest scoop comes from an exclusive interview with Jon Gosselin from ET Online. Kate revealed she had put one of her kids away in a home for children with special needs a while back. After that initial report, it was revealed that Collin, who is 12 and one of the famous Gosselin sextuplets, is in an undisclosed location receiving treatment for behavioral problems.
Kate remains mum
Although Kate has full custody of the kids, Jon has partial custody and he has no idea where or why his son was put away. Kate refuses to tell him where Collin is and from what Jon says, his brothers and sisters also have no idea where he is. Kate's new season of "#Kate Plus 8" airs this month and Collin was missing from the promo trailer below. He also won't be appearing in the new season of Kate's reality show.
Jon tells ET that he hasn't seen Collin in a year and a half and he is hoping a judge will order Kate to tell him where his son is when he goes to court. He said that Kate took Collin out of the private school he was attending and shipped him off without so much as a word to Jon. He also said that while the other seven children have been told by Kate that Collin has "behavioral issues," she hasn't told them where he is.
Collin is smartest out of Gosselin crew?
As far as Jon's concerned his son doesn't have any issues with his behavior. He is an extremely bright kid. He said he is very "particular" when it comes to doing something, he "always wants it his way." Jon also said he could see where this might annoy the other kids, but he didn't think it was serious enough to send Collin away from home. He also said that Collin was the smartest, which probably won't do much for the other seven kids' self-esteem when they get wind of that.
Kate and Jon also have twin girls who are teenagers and with the sextuplets being 12, all the kids are at the prime age for surfing the web. Chances are they will see that dad tagged their brother as the smartest kid of the Gosselin brood! And that might hurt just a bit.
Embarrassment to the kids!
Since Kate divulged the information that Collin was sent away for treatment, Jon has been furious. She doesn't award the kids any privacy and at there ages, it is prime for bullying and teasing.
Kate spoke with ET in August saying that Collin needs to learn coping strategies. This is an issue that she's not only been dealing with for quite some time, but she's also been dealing with it alone. Again, this couple have no filter when it comes to drawing a line in what they make public.
If Collin is truly having issues and is away at a treatment, this was not something that should have been highly publicized by his mother, and now, by his father. "Kate Plus 8" is due to air on November 22 at 9 p.m. ET on the TLC Channel. You can check out the promo for the new season in the video above. #Kate Gosselin