Indigenous rights and environment under threat; Donald Trump becomes 45th President
Donald Trump's election to President of the United States is projected to spell disaster for the environment and the rights of indigenous peoples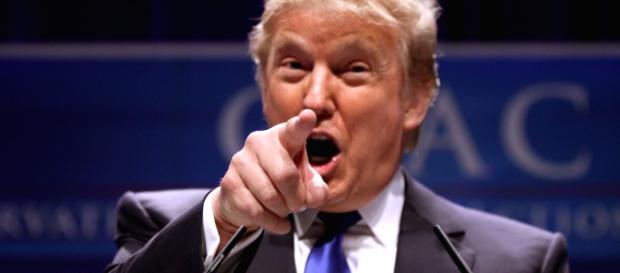 Like most of the common people who overwhelmingly favored #Bernie Sanders in the Democratic Primary, I watched US General Election coverage with zero enthusiasm for either candidate. Early in the evening of November 8th all signs pointed to Clinton as the winner. Hours later, to everyone's surprise, this would change dramatically.
Clinton's concession
It was nearly one in the morning. I witnessed in horror as the electoral map held steadily with #Hillary Clinton at 215 and #Donald Trump at 244. The lame stream media held out for the possibility of a Clinton victory in the remaining battle ground states. Oddly, Clinton campaign manager John Podesta appeared at Clinton headquarters to urge the weeping crowd of supporters to head home and that they would continue fighting until morning.
Then, to my absolute astonishment, a red box with white text reading, "Breaking: Hillary Clinton concedes to Donald Trump" flashed on the screen as the crowd at Trump headquarters awaited his arrival.
Trump calls for national unity
Like a sucker punch to the gut, Donald Trump delivered the news that Hillary Clinton had called him a few moments earlier to concede the US Presidential election. Trump then began his speech. Contrary to the outlandish behavior he exhibited in his campaign, Trump congratulated Clinton on her hard fought campaign and made overtures for national unity. He reiterated his campaign promise to "make America great again" and surprisingly began speaking of Bernie Sanders' plan to renew America's infrastructure and create jobs as if it were his own idea. But Trump's venture into progressive politics promptly ended there.
Tump's conservative cavalry
Trump began introducing and thanking a number of people whom he asserted were integral to his campaign. "The Young Turks" reported in its live election coverage that many of these people are projected to become members of Trump's cabinet. A cabinet which will be comprised of some of the most ultra right wing ideologues we haven't witnessed since ridding ourselves of the scourge of George W. Bush. This administration spells disaster for human rights, civil rights, the Environment, Climate Change, and the rights of indigenous peoples.
Trump and Dakota Access
Trump made a point to speak of police officers as "under-appreciated", but made no mention of ongoing police brutality against African Americans and Native Americans. Trump's campaign has characterized the civil rights movement Black Lives Matter as a "terrorist organization." In the past Trump has previously opposed economic development in Indian Country by opposing Indian gaming rights. He has previously insulted Native Americans saying they "did not look Indian" and should not have "special rights." Establishment Democrats like Clinton and Obama took no action on popular environmental and human rights causes such as police brutality against water protectors opposing the Dakota "Excess" oil pipeline.
Could this have hurt Clinton's campaign?
The future of indigenous rights in the US
Twitter erupted with angry tweets from Sanders supporters who correctly point out that Sanders would have defeated Trump by an overwhelming margin. Bernie Sanders and Jill Stein are the only candidates to take a position against Dakota Access. Sanders and Stein are the only candidates to call for immediate action on Climate Change and the Environment. Right now peaceful water protectors, patriots of the Oceti Sakowin (Sioux Nation) remain on the front lines defending their illegally occupied treaty territory from corporate greed. What does Trump's disastrous victory mean for indigenous peoples' rights? The fight just got a lot harder. Stay strong brothers and sisters. Stand with Standing Rock.