Indian army veteran commits suicide on non-sanction of One Rank One Pension
Veteran Ram Krishna Grewal committed suicide on the non-sanction of OROP by the Modi government as recommended by Koshiyari commission.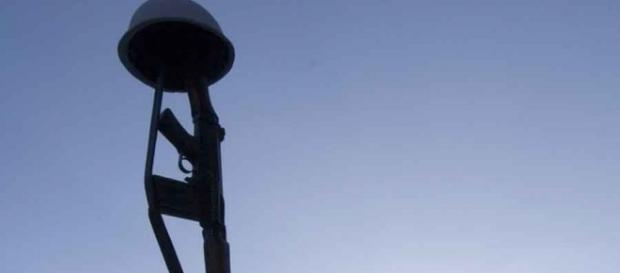 #India is at the crossroads. The political leadership have independence on a platter without much of a struggle and are not aware of geopolitical forces that mandate a strong and content army have been making attempts to keep the soldier more as a necessary appendage than anything else. After the army won a glorious victory in 1971, the government of Indira Gandhi decided to cut the army to size and reduced pension and perks by 30%. This anomaly continued for 4 decades and over a period of time, the perks of the soldier were reduced further.
OROP
Veterans started an agitation for sanction of OROP. This was finally approved in 2014 but cleverly no provision was made in the budget for payment.
At that time Narendra Modi appeared on the scene and thundered that if the BJP was voted to power he would sanction OROP as specified by the Koshiyari commission which had been set up by parliament. It was a clever ploy to garner votes and he was voted into a majority.
However, after coming to power he did not sanction OROP as per the Koshiyari commission. This has created resentment among the veterans and they have restarted an agitation to pressure the government to sanction OROP. The  Modi government, however, has dragged its feet and the result is that veteran Ram Krishan Grewal has committed suicide. This news was broadcast by NDTV and  Times news channel.
Suicide of veteran
The suicide led to a ham-handed approach by the Modi government and the police took the family of the veteran into custody.
Not only were the sons of the veteran arrested but they were also not allowed to conduct the last rights of their father. They were also thrashed by the Delhi police. 
Political leaders of the Congress led by Rahul Gandhi and the Delhi Chief Minister Arvind Kejriwal of the AAP were arrested by the police and not allowed to meet the sons of the veteran who had committed suicide. It was rank opportunism by the opposition, but the BJP has been caught on the back foot.
Last word
The fact is that right from the time of Nehru the armed forces have been discriminated against in India. Modi was expected to bring change but it has now been seen that he is a man with feet of clay. The suicide will affect the morale of serving soldiers and the USA will be alarmed that its strategic partner against China is a paper tiger. Failure to recognize the importance of the army and its role as a defender and unifier of India can only harm Indian ambitions. #military