If you're thinking of buying an iPhone 7 - read this first.
If you are thinking about upgrading to an iPhone 7 - here's my advice.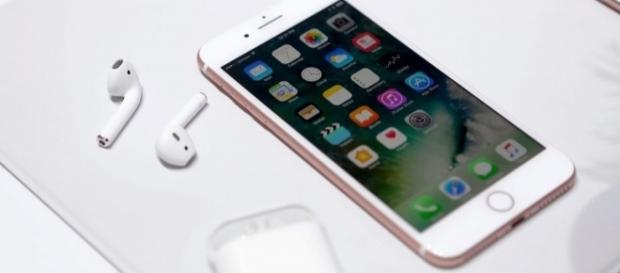 Since the days of the first #iPhone, i've been on the #Apple bandwagon. For as long as I can remember, upgrading from one phone to another has always been a no-brainer. Now? Not so much. Depending on what phone you may currently have, it may not be all that worth it to upgrade to the iPhone 7. Here's why.
If you have an iPhone 6
The iPhone 7 isn't much different. From a physical standpoint, the phones are identical, offering two sizes of the phone, the regular and the plus (larger version). The biggest difference comes with the removal of the headphone jack for the iPhone 7, which created quite a buzz when people first found out about it.
Why? The headphones that are compatible with the iPhone are now wireless, and cost $159.
However, when I received my iPhone 7, it came with a pair of wired headphone. Except with this pair, the entry side of the headphone has a charger port, instead of the headphone. Essentially, you wouldn't be able to listen to these headphone and charge your phone at the same time.
If you listen to music in your car with an auxiliary cord, the new iPhone comes with an adapter that allows you to still use the wire in the car. Unfortunately, if you need to charge your phone in the car, you will have to disconnect from the auxiliary cord. If you connect through bluetooth, you have nothing to worry about. If you have an iPhone 6 or 6S, I recommend waiting on the upgrade.
If you have an iPhone 5 or before
Then it may make a little bit more sense to upgrade.
I had an iPhone 5S with about 16GB's of storage prior to upgrading. Now, I have an iPhone 7 with 128GB's of space. I couldn't download anything on my old phone without having to delete something to make space for it, and it was driving me crazy. For someone who listens to a lot of music on their phone, I needed a phone with a lot of storage that allowed me to download my music right onto my phone. Now I can listen to my music without the use of Wi-Fi, which is convenient for airplanes and locations that have no Wi-FI.
From a physical standpoint, the phone is a lot bigger, which is also something I wanted. However, I do think that the iPhone 7 Plus is a little too big, so this was the perfect size. Prior to upgrading, I was already using bluetooth Beats headphones to listen to music, so the change in headphones wasn't a deal breaker for me either. If you have an iPhone 5 or before, I would definitely recommend the upgrade.
If you don't have an iPhone
It's up to you. If you are content with the Android operating system, I'd stick with it. If you have a Galaxy Note and want to give something else a try, i'd recommend the Google phone. It has a lot of similarities with the Android operating system, with a few minor differences. #iPhone7plus