'If someone screws you, screw 'em back,' - Donald Trump
'I'll sue you' is the catchword of Trump's business, just as 'you're fired' is the mantra of his TV image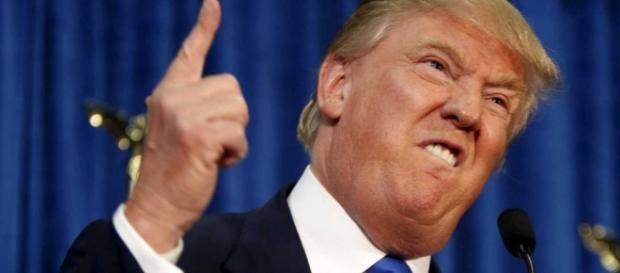 Self-promotion, bluster, litigation. Trump is using all of it and more to protect his public image and achieve his ultimate money-making goal. He once bluntly said of his career, "I'm representing #Donald Trump." But now, as he's a president, does he start to convince Americans that his value to the nation is greater than his net worth and that he'll be a winner of more than himself? No.
Trump can sue anyone!
Trump sues anyone who questions the image he wants the world to see. Legal threats are as much a part of Trump's business tactics as brash talk, publicity stunts, and the renegotiation of deals. "I'll sue you" is the catchword of his business, just as "you're fired" is the mantra of his TV image.
Throughout his career, Trump and his companies filed 4095 lawsuits in just three decades and were named as defendants in 1450 others. Some of his legal maneuvering was a result of complex business deals. But some focused on going after those who questioned his wealth or even his taste. He once filed a $500 million defamation complaint against a Chicago Tribune critic who described Trump Tower's main hall as "a kitschy shopping atrium of blinding flamboyance." A judge dismissed the complaint. Fortune claimed in an article that Trump had once threatened "to sue the ass off" the magazine if one of its writers wrote anything negative about Trump's cash flow.
Trump's use of the courts
And now he's going to appoint someone to the #Supreme Court. Who Donald Trump should nominate is a big question as he believes strongly in "if someone screws you, screw 'em back ten times over."
Trump's use of the courts to silence criticism is disturbing a president-elect.
Press criticism of the president is an important part of the process of democratic oversight of government by the people and for the people. Yet president-elect Trump wants to use the same tactics against major news outlets that he has used as a private citizen.
Bottom line
Beware! Trump will sue you, if you dare to question his words like he sued and harassed Tim O'Brien. "I did it to make his life miserable," Trump said, "which I'm happy about." #2016 Presidential Debate