Hillary supporters must get over themselves
To move forward America needs all-hands-on-deck now more than ever, after all,"We all want to change the world."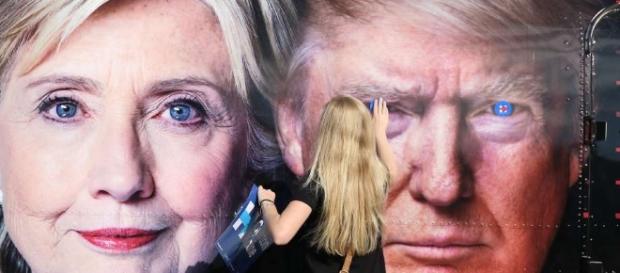 Zealots took to the streets to protest the government. They were prepared to kill and die to get their way. On the other hand, there were the greedy conservative bureaucrats looking to protect the corrupt system they created. While the scene may sound similar, these were not played out on your TV screens from the streets of Baltimore, Oakland or another American city this week. These extremists were a couple of apostles Jesus selected, Simon and Matthew. If they could get along, why can't we?
Get over yourselves
The venom expressed by political supporters must stop. If nothing else, it harms you who feed it to yourselves more than anyone else.
I voted for my dog Benny because I thought he was a far superior candidate than either Clinton or Trump. I don't think it was wise for any of you who voted Clinton or Trump to have done so, but I don't hate you for it.
Does love trump hate?
I have had a long-time friend tell me on Facebook I'll have to block her if I don't want to receive hate-filled messages about Trump or his wife. Another liberal on Facebook told a liberal friend "…that if you would not do everything in your power to stop a racist hate-monger from taking over and hurting millions of people, I have no time for you." Apparently the friend was a Sanders supporter still upset at how the party screwed Bernie.
Many of the women, liberals, blacks, Hispanics and privileged white college kids from elite campuses such as Cal. Berkeley or Columbia may today think, "I'll die before I give in to President Trump." If I could be so bold I'd like to suggest Trump-haters consider Simon and Matthew for a moment.
Those political opposites found a way to work together. Their solution might have involved listening to one another and attempting to empathize with the another's perspective. That starts with relinquishing the "I'm right," attitude.
Whites vote too
This will not be easy. Trump supporters must do the same. Some Trump voters have created maps showing the country's murder epicenters and blue i.e., Democrat, voting districts. Are the two related? Those sharing the maps want you to think so. But white voters who are unemployed, underemployed and experienced stagnant wages for more than a decade have every reason to vote for change. Like it or not, Trump was the only change agent they saw. Naysayers only have the Democrat Party to blame for that. It never gave Sanders a chance. With so many dissatisfied voters it is time for more parties and not finger pointing. #one nation #Election 2016 #NeverTrump