Hillary Clinton's most defining loss yet to come
Hillary Clinton's behavior threatens to bring down American justice system.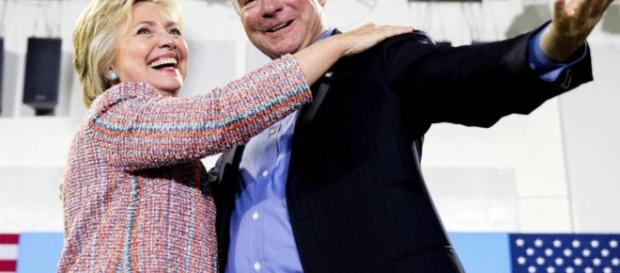 Some say the American people have spoken and the Clinton dynasty is no more. This is probably true, but just because the Clintons' political dynasty has expired, it doesn't mean the FBI's Clinton Foundation investigation has ended. To the contrary, the Clinton Foundation very much remains the focus of an FBI investigation. Pay for play allegations backed up by emails from close Clinton aide Huma Abedin and her estranged husband Anthony Weiner's shared computer and damaging Wikileak releases are now in the hands of FBI investigators, as well as troves of other documents that may or may not lead to indictments.
Clinton fatigue cannot replace justice
While #Hillary Clinton's supporters may think the worst thing that could happen to their former candidate was losing the presidency, far worse probabilities remain.
Some are rather simple controversies that are easily understood, like Clinton Foundation operative Doug Band's claim that #Chelsea Clinton paid for her lavish wedding with the non-profit organization's funds. A CNN report reminds that FBI probes of the Clinton Foundation will no longer be quelled by the Obama administration, outgoing Atty. Gen. Loretta Lynch, or on-again off-again FBI Director James Comey.
Clinton Foundation investigation moves forward
Embittered political partisans still reeling from Hillary Clinton's historic defeat in the 2016 presidential election will undoubtably cry foul when news that the FBI's investigation is ongoing. However, many say that the FBI's handling of Clinton's use of an unsecured server to transmit and receive classified information was politically tainted which resulted in no indictment.
Now, any government worker prosecuted for mishandling classified information can simply plead ignorance and point to Hillary Clinton's case as precedent. Therefore, one can assume our justice system has to ultimately prevail over Clinton politics even if it takes more time than it would if you or I were the accused.
Future of non-profits at stake
Former New York Mayor, presidential candidate and prosecutor Rudy Giuliani put it this way: "Its been a tradition in our politics to put things behind us. On the other hand, you have to look at how bad was it?" Giuliani told CNN Thursday. "Because suppose somebody comes along a year from now and is alleged to have stolen $50,000 from a charity — and (Clinton) was never investigated for hundreds of millions."
Clinton's most defining loss may be yet to come
The American justice system has taken many hits from Clinton scandals over the years, scandals that the former first couple walked away from unscathed. While it is easy to feel sympathy and empathy for Hillary Clinton after her stunning defeat this week, perhaps her most defining loss is yet to come.