Hillary Clinton faces odd dilemma -- Tim Kaine curdled Wisconsin voters over cheese curds
Apparently Tim Kaine didn't do his homework giving the folks in Wisconsin some food for thought about his team having their interest in mind?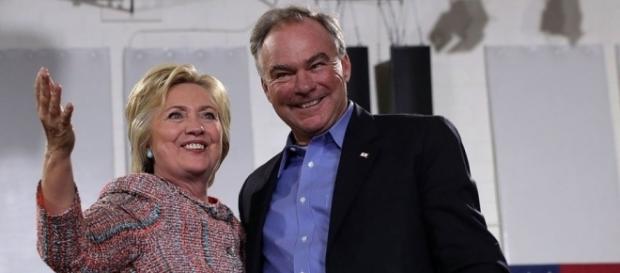 #Hillary Clinton doesn't need any help tanking the election, but she got some just the same from her running mate #Tim Kaine yesterday while in Wisconsin. In the midst of Hillary's email investigation dragging her down, Tim Kaine asked a reporter a question that could have thrown the Wisconsin vote!
What is a cheese curd... really?
One of the first and very simple rules of the campaign trail is to know your public. You wouldn't go to Arizona and talk about cranberry bogs or you wouldn't tell the folks in Key West that you just can't get enough of Boston Cream Pie, as Key Lime pie is there signature desert. So why would Tim Kaine pop over to Wisconsin and ask a reporter what a cheese curd is?
Know your voters
Yes, this was a huge mistake if he was trying to entice voters in Wisconsin to vote for his team, according to Scoop Nest.
This may sound like a funny little blurb to some folks, but the people of Wisconsin take their #Cheese curds seriously and also with pride. So when a vice president candidate shows up attempting to sell himself as someone who will work for the folks in Wisconsin, he better sound like he knows something about the state. Check out the "Fox and Friends" clip on Kaine's cheese curd question below!
Tim Kaine commits huge Wisconsin error… asks reporter what a cheese curd is! (via @CarleyShimkus) pic.twitter.com/vGP7o4Tfdg

— FOX & Friends (@foxandfriends) November 2, 2016
Cheese curd damage control
As "Fox and Friends" discussed the cheese curd debacle they said that Kaine did some damage control by saying to the reporters that he didn't have cheese curds while growing up in Kansas City, but now he knows he was really missing out.
When stopping for a bite to eat while still in Wisconsin can you take a guess what Kaine ordered up for lunch? Yes, good old fashion Wisconsin cheese curds!
Swiss cheese please!
Tim Kaine isn't the first candidate to put his foot in their mouth over food native to the area on a campaign stop. According to "Fox and Friends" on Wednesday morning, while campaigning in Philadelphia John Kerry once asked for "Swiss cheese" on his steak and cheese "sub." It's a hoagie and you just don't ask for Swiss cheese on your steak and cheese in Philly! One of the Fox News hosts suggested they should have one person on the campaign team to research all the traditional food of the area they are visiting next. 
No FBI investigation into cheese curd debacle!
Unlike his running mate, this mistake won't have the FBI doing an investigation. There's no potential crime found in Kaine's lack of knowledge of cheese curds. It is too bad Hillary couldn't stick to making the little everyday human mistakes, like the one Kaine made in Wisconsin!