Fifth Harmony gives the best performance at the AMA's
The female group sang 'That's My Girl,' where they showed their great evolution as artists.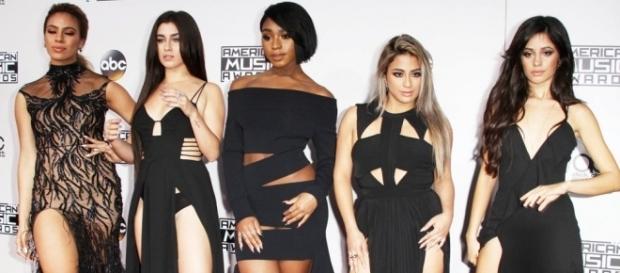 The female pop group Fifth Harmony performed last night for the first time at the American Music Awards. Lauren Jauregui (20), Camila Cabello (19), Normani Kordei (20), Dinah Hansen (19) and Ally Hernandez (23) sang "That's My Girl," and they were simply fantastic. The choreography was fabulous, the scenery was great (a ruined city) and their voices sounded wonderful. It was undoubetdly a performance that will be remembered for a long time. The girls took the prize for 'Best Collaboration of the Year', with Ty Dolla $ign, with whom they shared the distinction. It was for the successful song "Work From Home."
Lauren Jauregui publicly declares her bisexuality
One of the members of the famous quintet, Lauren, publicly declared her bisexuality a few days ago.
The singer attended a party where she kissed a friend called Lucy Vives (18), who is the daughter of the famous Colombian artist Carlos Vives (55). The photo turned viral and many people supported Lauren in her choice, and many others criticized her on social networks. Because of this, the pop star wrote an open letter where she claims to be bisexual and belong to the Latin community. The singer is proud of both characteristics, we clarify that the letter was dedicated to elected president Donald Trump (70) and his followers.
5H
Fifth Harmony is the most successful girl band in the world, followed by millions of teenagers from all over the globe. The quintet is liked by millions because they fuse to perfection five personalities very different among themselves, but who manage each other very well.
These girls have virtues that any teenager would like to have: beauty, talent, and intelligence to develop in an industry as competitive as music. In the past there were brilliant girl bands like the Spice Girls, Pussycat Dolls or Destiny's Child, featuring the icon Beyonce (35). Future individual stars will probably come out of 5H, although the challenge for each of them is to stay in the music industry for long time and not just be a fad.