Earthquakes and art, Italy's precarious heritage
Italy is the custodian of the world's richest cultural heritage and faces a true challenge saving its treasures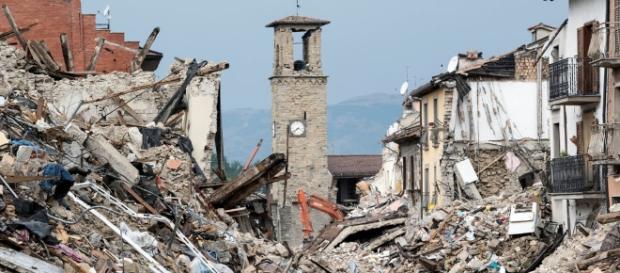 The width and the depth of Italy's Cultural heritage are frightening. While most tourists know the three great centers of tourism, Rome, Florence, and Venice, few are aware of the many other centers that made their mark on the History of Art. A visit to cities such as Mantua, Urbino, Rimini and Ravenna would surprise international visitors and make them realize how economically rich were the Italian City States of the past. Unfortunately, this year's earthquakes earthquake hit mountainous parts of central Italy in Central Italy and now the recent floods in the North have highlighted the true risks facing the world of losing major pieces of Art.
The glory of art
A drive through the Marche and Emilia-Romagna Regions, now known outside Italy more for their food production than Art , would quickly show important castles, Abbeys and Cathedrals that give proof of the powerful and very wealthy families that once ruled these areas. They were known and respected throughout Europe until the French and Spanish invasions and Papal hegemony ended the Golden Period of World Culture known as the Renaissance. The Medici family of Florence is rightly famed for its politically inspired sponsorship of great artists, but the Gonzaga, D'Este, Montefeltro and Malatesta families also left behind major works that are now part of the History of Art. Sadly, the sheer amount of works to be preserved, restored and saved from theft is such that the present day Italy faces major difficulty finding the funds necessary for the task.
The earthquakes in Central Italy and now the floods in the country's North West, appropriately on the anniversary of disastrous floods that threatened Florence in 1966, have highlighted this thankless task. Recent Italian governments considered Culture a losing proposition and cut important cultural funding, but thankfully this attitude had now changed and the present Culture Minister, Dario Franceschini, has won important political battles for increasing funding for his Ministry, but this money is not enough.
World heritage
According to many experts, Italy possesses 70% of the world's cultural history and this is confirmed by the simple fact that it is the country with the most UNESCO World Heritage sites with many probable future candidates and threatened only by China. These treasures need to be treated for what they are, World History and not simply the patrimony of one country. Thankfully some private sponsors have provided sponsorship for high profile projects, but this still leaves too many places without funds and the real risk of losing treasures due to the passage of time and inadequate structures to protect important works.
It is a problem that must be faced first at a European level and then at a world level. There are valid arguments for Italy to be defined as a World Museum and receive funding to cover shortfalls caused by the sheer size of the task. This suggestion would inevitably attract criticism from some countries, but a simple and effective counter argument would be to ask them how much of what they now possess as part of their own Cultural patrimony, such as the Hermitage in Russia, the Louvre in France and every major art gallery and museum in the world comes from Italy Behind palace walls were paintings like "Venus of Urbino," .
It is not a simple situation to address, economically and especially politically. Yet a country where so much is still hidden under the earth and where virtually every major building project faces the real risk of delays or cancellation due to the discovery of previously unknown ruins and archeological treasures, cannot face the challenge on its own. This is not due solely to political failures from the past but by the sheer wealth of what we already know and the knowledge that there is still much that will be found for who knows how long in the future.
This is not an Italian problem; it is an international challenge and must be faced as such. art and culture have no boundaries.