Don't get too caught up in the early results
Early poll numbers show Donald Trump with a resounding lead, but it should mean nothing to Hillary Clinton.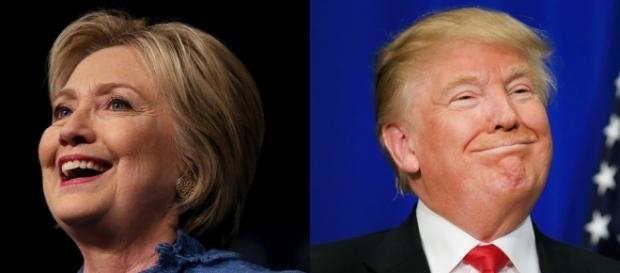 The first polls on Election Day closed at 6:00 PM ET, and the early results seemed to favor Donald Trump by a large margin. He was projected to win Kentucky, Indiana, and West Virginia, while opponent #Hillary Clinton was only projected to win Vermont -- in the race to 270 electoral votes, Trump has 24 in hand, while Clinton only had 3.
Trump shouldn't be declaring victory just yet, though, and Clinton has no reason to panic.
A glance at reporting percentages
As soon as a state on the electoral map turns a solid red or blue, pundits are quick to award the state to a candidate -- they're mostly right on that accord. But sometimes, that call is made without paying close enough attention to the amount of results reported in the state; almost three hours after the first poll closures, no state has reached 75% returns reported yet.
The reason people can comfortably declare a state's electoral winner so quickly is because of trends and exit polling. A win in the state isn't yet guaranteed, though. As one can tell if they're closely following the races in states such as Florida, Ohio, and Texas, a lot of flipping can occur as the returns inch closer and closer towards 100% -- a race isn't over until the final results say it's actually over.
Election Night is a marathon
Another reason people can't get too wrapped up in early results is because of the simple nature of how the day works in the United States. To draw a contrast, if a football team finds itself down 24-3 after the first quarter, they have to spend the rest of the game playing from behind. In an election, the appearance is that Clinton is down 24-3 after the early period, but the actuality is something much different.
The early numbers are simply a sign of which states closed their polls first. Kentucky, West Virginia, and Indiana are states that generally lean towards the Republican Party and those are the states that happen to close first. But votes have already been cast around the rest of the country, we just don't know what the results of those are yet because the polls aren't closed in those states. #Election 2016