Did Facebook play a role in determining the 2016 Presidential Election?
Rate this title
We must pose the question - did Facebook sway voters one way or another?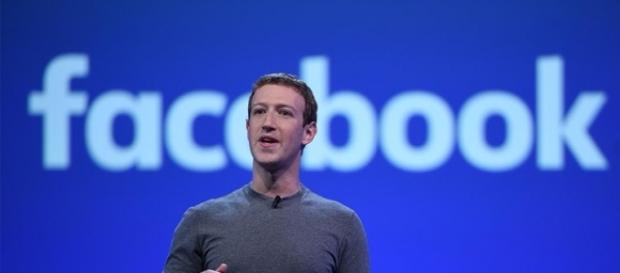 Facebook has about 1.79 billion people worldwide currently using the social media platform, of which 1.18 billion people log in daily. Of those 1.79 billion users, 81 million accounts on Facebook are estimated to be fake profiles. Ages 25-34 account for about 30% of Facebook users, making it the most popular demographic. An estimated 191 million people use Facebook in the United States, second highest by country to only India at 195 million.
Why is this important?
Before diving into the topic, I wanted to lay out some important statistics about Facebook because they will come in handy later. Facebook has come under fire as of late, as many are attributing Facebook's "Fake News" epidemic to Donald Trump's presidential victory.
When asked about the issue, Mark Zuckerberg responded by saying, "I think the idea that fake news on Facebook—of which it's a very small amount of the content—influenced the election in any way is a pretty crazy idea." It's difficult to say with certainty, but it's helpful to understand how Facebook actually works first.
Once upon a time, Facebook had a group of journalists scour through the content posted on it's "trending section" and dictating whether it should be allowed to be posted or flagged as inappropriate/fake. Now, Facebook has way too much content for any team of individuals to keep up with, so they've converted to an algorithm based system, where the articles you see are a bi-product of many different factors - interests, friends, area, likes, etc.
So, instead of expanding your scope on information, what Facebook is doing is essentially making your scope a lot smaller, and way more specific.
If I go on Facebook and like the NBA page and the New York Knicks page, i'm much more likely to see articles related to those topics, rather than see articles about the NHL. Translating to politics, if you have a history of liking left-wing news sources on a consistent basis, you are less likely to see news posted from a conservative site.
So is Facebook rigging the election?
When I first read the headlines of fake news contributing to the election results, I immediately thought to myself, "Yeah, I can see that." After looking into a little bit more, I have to say no. I mentioned Facebook's algorithm for this reason - it's not assisting in changing people's view one way or another, rather validating their original views in the first place. What I mean is if you continuously share or like posts that promote right wing ideologies, that is the information you will be exposed to, and the same applies for left wing views, third party views, etc. You may have 1,000 friends on Facebook, but based on your likes, preferences, interests, you may only be exposed to 100 of those friends.
So, Facebook isn't widening your scope on information, they are instead tightening your scope by keeping you in your "social bubble."
Back to those stats - 191 million people in the United States are on Facebook, and in turn, are exposed to information. Without Facebook, I firmly believe that most people would be less inclined to care about the important issues, like the 2016 presidential election. Granted, the information that some people are getting is factually incorrect and should be filtered more efficiently, but that will come as they perfect the algorithm. The statistic pertaining to 25-34 year old people should have bolstered Hillary Clinton's chances of securing a nomination, as most young voters tend to be more liberal.
Did Facebook aid Donald Trump's rise to President-Elect? No. What Facebook did do is further the divide between the left and the right, Republicans and Democrats. It uses an algorithm to create a news feed based on your interests and likes, distancing us from differing opinions. If we are not exposed to differing opinions and perspectives, how can we possibly grow as people?
Click to read more
and watch the video
or