Dallas Cowboys now favorites to win the NFC championship
The Cowboys were ignored for sometime in NFL antepost, however they are now favorites to make the Super Bowl from their conference.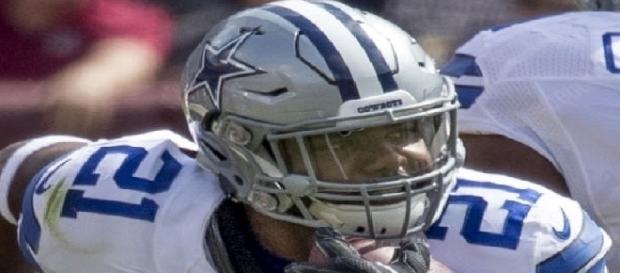 The Dallas Cowboys have the longest active winning streak in the NFL. Back in Week 1, they dropped a game but it has been 10 straight wins since then. Currently they sit at 10-1 with five games to go in their season. They still have a divisional antagonist in the 8-3 New York Giants, however the oddsmakers have spoken when it comes to sorting out the favorites. The Cowboys are currently the leaders in the NFC's antepost with Paddy Power at odds of 2/1.
Dak Prescott taking over the helm
The season has been a memorable one so far and a big part of that is due to Dak Prescott. When Tony Romo got injured in the preseason, it almost seemed like the Cowboys' season was over.
However, Prescott has played incredibly well as starting QB, leading Tony Romo himself to state that he has earned the starting position. Earlier this month, Romo said the following of Prescott: "He's earned the right to be our quarterback," the veteran claimed. "As hard as that is for me to say, he's earned that right. He's guided our team to an 8-1 record and that's hard to do" (Romo qtd by USA Today/November 16th).
Ezekiel Elliott is a major part of the Cowboys' success as well. The rookie runningback, in his first year out of Ohio State, has rushed for over 100 yards in five games this season. In four other games he has rushed for over 90 yards and currently he has 1199 rushing yards on the season, a total that leads the entire NFL. According to a September 5th article I wrote (Punterblogs), his Over/Under for total yards on the season was set at 1196.5 during the pre-season so he has already eclipsed that with five games remaining in the schedule.
Looking ahead for the Dallas Cowboys
The Cowboys have all kinds of momentum, but they also have a very strong schedule coming up in the weeks ahead. Next up Dallas travel to Minnesota to face a Vikings' team that is 4-1 at home. Then Dallas travel to New York to face a Giants' team that is currently 5-1 when hosting. Those look like two very tough games to win and I would be surprised if Dallas won them both. Tampa Bay, Detroit, and Philadelphia round the season out afterwards, three teams that have at least .500 records at time of writing.
I actually think that the Cowboys will drop a couple games here in the late going of the regular season. However, I project them to finish 13-3 and I see them avoiding Wild Card weekend with a bye. Dallas aren't anywhere near victory formation, but they do have an edge following their strong start. They are the proper favorites to win the NFC championship with divisional rival New York the 2nd favorite in my opinion. #dakprescott #DallasCowboys #TonyRomo