Concert review: Joan Jett and The Blackhearts live at the Capitol Theatre
Joan Jett and the Blackhearts were the headliner for Big Brothers Big Sisters benefit concert.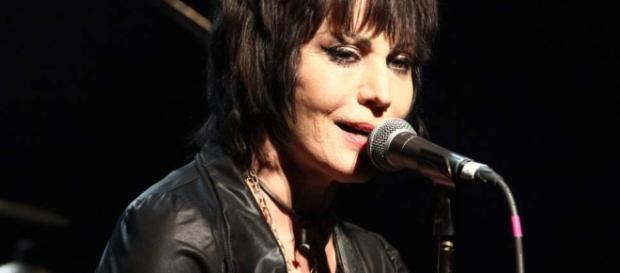 Big Brothers Big Sisters 'The Really Big Show' benefit
#Big Brothers Big Sisters Family Services of Westchester, a local charity organization hosted a variety benefit concert entitled, "The Really Big Show" live at the #Capitol Theatre in Port Chester, NY on November 5. #Joan Jett and The Blackhearts were the headlining act, and the show also featured some local talent including a female celebrity impersonator and a 13-year-old prodigy guitarist from the Broadway smash musical, "School of Rock."
And while both of those performers were amazing the first half, I was rather disappointed because it was like watching an amateur talent show.
I really didn't care for it. The rest of the acts were really boring afterwards! I'm sorry to break the bad news, but I never sugar-coat, I tell it straight up like it is! After the 15-minute intermission, finally the show got underway and #Joan Jett and the Blackhearts took the stage and the house was rocking big time! It was a real treat to see the Rock and Roll Hall of Famer finally roll into my hometown of Port Chester!
They still love rock and roll
Joan Jett, who got her start in the all-female rock band, The Runaways, is still on top of her game and her songs are still as fresh live as they are on the recordings. She played most of her hits including, "Cherry Bomb," "Do You Want To Touch Me?"  the all-time greatest fan favorite, "I Love Rock and Roll" "I Hate Myself For Loving You" "TMI" (Too Much Information), "Crimson and Clover," "Everyday People," "Light of Day," and many other of her greatest hits of all-time! She didn't disappoint.
She has been honored for many awards, including a place in the Rock and Roll Hall of Fame and the 2014 Golden Gods Awards.
She still loves rock and roll and it showed in her performance! I hope she comes back to the #Capitol Theatre for a regular Joan Jett and the Blackhearts show and not for a benefit! I did request an interview with her for this show, but it was last minute and it's very unfortunate that this benefit show was very disorganized and unprofessional. As a courtesy, they should have offered me a meet and greet with Joan Jett since they failed to land me the interview. Instead, all I got was a "stand and shoot" with the "Star Wars" characters! And while it was fun and made me feel like a celebrity, I really felt cheated and hope to get an interview with Joan the next time she plays in New York. She is very entertaining to watch. The audience was getting into the act too! Many were dancing in the isles and in their seats! She was the best part of the whole event!
Aside from the mediocre distractions of the first half talent show, I highly recommend a regular Joan Jett concert when you get the opportunity, and don't ever bother attending a benefit show. Even if Joan Jett is involved with it. #Big Brothers Big Sisters