Chris Christie cannot hide from Bridgegate Scandal in the White House
Scandal enwrapped Governor is heading transition team; GW Bridge elephant in the room.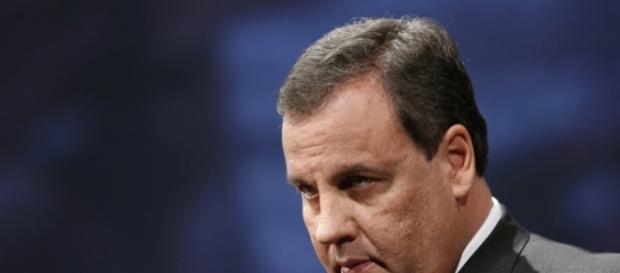 New Jersey Governor Chris Christie, (R), is not going to be able to hide from his Bridgegate Scandal in the Donald Trump White House. Two of Christie's top aides, Bridget Anne Kelly and Bill Baroni, were convicted on "all charges" for their part in the planning and execution of a forced traffic jam on the George Washington Bridge in 2013 as retribution for the failure of Fort Lee, New Jersey Mayor Mark Sokolich to endorse Christie's candidacy for reelection as Governor. Christie currently is serving as the head of Trump's Transition Team, thus providing him with a temporary escape from the multiple inquiries regarding his possible role in the planning and implementation of the infamous traffic jam that ended up taking the life of an elderly woman.
Christie implicated in Bridgegate Scandal
Both Kelly and Baroni implicated Christie in the Bridgegate Scandal when they testified under oath in court. Both defendants claimed that Christie was apprised of the upcoming traffic jam before it took place and did not object or make any effort to block it. David Wildstein, another top Christie aide, had pled guilty to co-conspiring with the others in the planning of the traffic jam prior to the court trial for Kelly and Baroni. Wildstein, who was given reduced prison time in exchange for his cooperation with prosecutors, also had testified that Christie knew about the traffic jam. Wildstein testified that he had informed Christie of the plot to induce the traffic jam at at a September 11, 2013 memorial service as the traffic jam was underway.
No confirmation of Christie possible
While at the same time facing allegations from former Senator Bill Bradley, (D), that he is going to start a nuclear war, President-elect Trump is facing the ever-mounting backlash from Christie's Bridgegate Scandal. As a result of the scandal, Christie is not eligible for any job in the administration for which he would have to be confirmed by the U.S. Senate. Those premium positions, which anyone can surmise that Christie would have wanted, include Secretary of State, Secretary of Defense, Treasurer of the United States, National Security Adviser, Bureau Chief of Homeland Security, or any other Cabinet position. All of those jobs are out for Christie because of the continuing Bridgegate Investigation into his role in the scandal. Only three possible positions remain for Christie which do not require Senate confirmation: Chief of Staff, Press Secretary, or Presidential adviser. While all of those positions are powerful in their own right, they do not champion the glitter and glamour that the Cabinet positions engender and they are not resume builders for another presidential run in the future.
Get out of the kitchen
President Harry Truman once had a saying: "If you can't stand the heat, get out of the kitchen!" This observer would like to modify that saying just a little to apply to Christie's situation: If it is too hot in your kitchen, don't hide in ours! Christie will soon discover that life in the White House is in the fast lane, and that if he can't take the heat in the Governor's Mansion, he most certainly will not be able to handle the heat in the White House! Nobody can run from their problems, not even a lame duck, second term governor of an industrial state that shadows New York City.
Analyzing the election
Meanwhile, both Trump and Hillary Clinton are assessing the results of Tuesday's election and asking themselves what went well and what failed. In Clinton's case, several factors intermingled that contributed to her Election Night 2016 loss. It is time for the Democratic Party to do a political autopsy on the Clinton campaign and determine what needs to be done differently four years from now when another Democratic Party nominee addresses the issues of the day and aspires to the greatest office of the most powerful nation on Earth.