Best place in Canada to live in if you are politically progressive and serious to move
Hillary Clinton supporters in shock and awe as Donald Trump surprises the world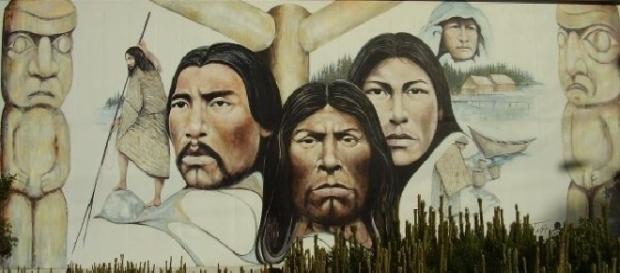 There are a ton of centrist and progressives out there that have claimed that they would move to #Canada if #Donald Trump won the election. I'm guessing that actually executing the move is a lot easier said than done when it comes to the red tape involved. However, in the event that Trump wins I thought this article would be helpful to many potential immigrants. The best place to live in Canada if you are politically progressive has to be the islands off of the west coast of British Columbia.
Avoid rural prairies
Just so you know where I'm coming from, I grew up on the Canadian prairies, I minored in Political Science at the University of Alberta, and I have lived on the west coast for significant chunks of my life as well.
Currently, I live on Vancouver Island in the small of Chemainus. If I was to guess where Donald Trump had his strongest contingent of Canadian supporters then my guess would be the central provinces of Alberta, Saskatchewan, Manitoba, and Ontario, especially in the rural areas. If I was to guess where Trump would have incredibly limited support then I would definitely say Vancouver Island and the Gulf Islands.
Many reading this may have heard of Vancouver Island. For those that haven't, it's located off the coast of Vancouver by a couple hours' ferry ride. You can get to Vancouver Island from Seattle, Washington and Port Angeles, Washington via ferry as well. The Gulf Islands are small islands between the Canadian mainland and Vancouver Island. If you looked at a map of the area they are a northward extension of the State of Washington's San Juan Islands.
It's very common for people who live on the Gulf Islands or Vancouver Island to elect Liberals, Social Democrats (NDP), or otherwise progressive individuals to parliament. For example residents of the Gulf Islands are known for electing Elizabeth May to the Canadian House of Commons, the head of Canada's Green Party. With the exception of May, the NDP, Canada's mainstream left-wing party, swept the region in the 2015 Canadian federal election.
Vancouver Island and the Gulf Islands are also known for their scenic beauty. I've written travel guides about the area and Tofino is the absolute jewel in my opinion. Employment can certainly be a problem in the area, especially during the winter months, however, there are a couple of urban hubs in Victoria and Nanaimo.  
Don't pretend Canada is a utopia
In concluding this article, I will offer a bit of a bubble burster for those that are serious about trying to emigrate from the United States. Canadians elected Stephen Harper for multiple terms as Prime Minister, someone that didn't leave a proud legacy.
Furthermore, Torontonians elected Rob Ford, the politician that faced allegations over smoking crack with gangsters.
I understand that you may be offput by a man like Donald Trump, but that doesn't mean that you should expect a lot of Canada. That said, if there was a hub in Canada where you would find a whole lot of progressively-minded people then, without any doubt in my mind, it's on Vancouver Island or on one of the many Gulf Islands. I can only speculate on the reasons why, something I won't do because it may be beside the point. But many Vancouver Islanders are going to share your disgust at what seems like an emerging Donald Trump victory at the time of writing, I am highly confident in that. #Election 2016