Will President Obama mic-drop Israel over new settlements at U.N.?
Aside from bombings, oppression and building new settlements against Palestinians, President Obama might have a surprise for Israel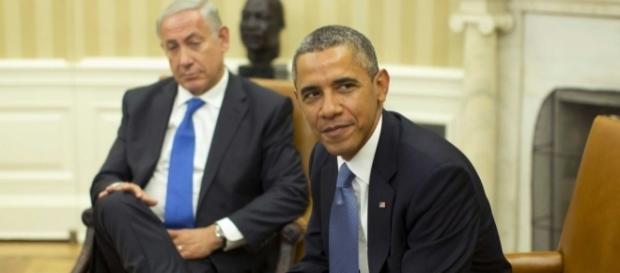 It is said that President #Obama owns a large collection of comic books. But just the same, in light of Israel building new settlements in the West Bank, the President also owns a large collection of grievances against Israel, as he leaves the White House on his last year in office. Because very recently, after returning from to the U.S. from his trip to Israel to attend Shimon Peres' funeral service, the Obama administration learned that the Israeli government will continue to expand their settlement program right after the U.S. agreed to give the Jewish state a major subsidy, which will no doubt be used as military aid.
Israel has already chosen settlements over a two-state solution. My advice to Obama https://t.co/VFmvgVYy77

— Mairav Zonszein (@MairavZ) October 11, 2016
Details of Israel's new settlements suggests that they have approved 300 new homes into the West Bank in Palestinian territory, which will send a strong message of occupation.
The issue of new settlements from Israel has been ongoing for decades, which almost every recent U.S. president has criticized but have yet to take any real action to prevent. There is some debate on whether there are as many homes being but according to "i24News" 98 are being built and another 200 will be built in stages. 
President Obama against new settlements in Israel from the beginning
Why anyone would think that an ultimatum existed to prevent Israel from building new settlements is shocking. Especially since the Obama administration has had to endure public humiliated by #Netanyahu, every time the Israeli prime minister had come to Washington -- siding with the right-wing insurgents who dominate congress. That anyone -- including the Clinton administration -- would think that they could do any better than a level-headed and reasonable Obama, in itself, is a determined willingness to ignore the well-aged Palestinian/Israeli conflict and every failure for a two-state solution shows that the authoritarian Bibi Netanyahu doesn't want peace with Palestinians.
Given the relationship between Netanyahu and Obama, there's reason to believe this is the case and should remain that way Hillary Clinton succeeds Obama. In a interview with the "New York Times" own Thomas Friedman on PBS News Hour, he expressed how the Obama Administration had appropriately given up on diplomacy between Israel and the Palestinians. Because since the beginning of his administration, he demanded that Netanyahu stop being building new settlements but he blew him off instead, due to his Arabic heritage.
Israel's new settlement mindset parallels political aggression towards Palestinians
It's said that there is growing international consensus siding with the Palestinian cause against new settlements and other fronts, which even if it were true; still currently does not have enough momentum in our national political climate to put real pressure on Israel. And even if President Obama were furious with the Israel government as reports say he is, it isn't enough to put a stop to the promised financial obligations of support, to the tune of $38-billion over ten-years to the Israeli government.
A commitment that already has the support of momentum by a centrist Western policies, which will only offer more of the same.
Cornel West asked for Democratic platform to acknowledge Israel's occupation. Hillary Clinton allies said no. https://t.co/HiYdxtCn9F

— Rania Khalek (@RaniaKhalek) June 21, 2016
During a Democratic Convention meeting when Bernie Sanders' surrogates were submitting their platform to Hillary Clinton's campaign, there were moments of tension with some pro-Israel politicians who were fighting with Dr. Cornel West over putting in the word "occupation" over the new settlements, which was eventually removed. This was soon after Hillary said she would side with Israel during her AIPAC speech, and criminalize the Palestinian Boycott and Divestment group who have been most effective in protesting Israel. 
Despite the lack of effort from the Obama Administration, Eli Lake of Bloomberg says that Obama might "level the playing field" on the way out of office. Where he could either enforce executive action, or set new ultimatums that would force Israel to abandon plans for new settlements, return the favor to Netanyahu for putting a knife in his back.  #IsraelNewSettlements