US Army general Ron Lewis involved in visiting strip joints and using official credit card
After General Haight's misconduct another general Ron Lewis has to be sacked for visiting strip joints and using government credit card.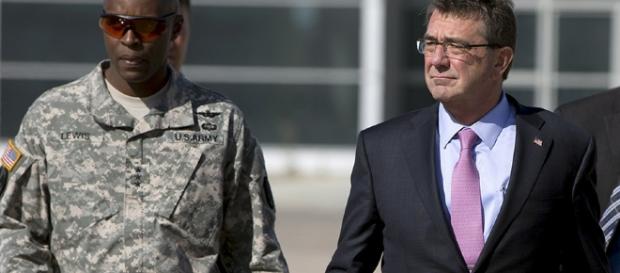 The US army is a stickler for discipline, but despite a strict code of conduct the army has had to take action against two senior generals. Close on the heels of misconduct by General David Haight, the army is confronted by an act prejudicial to good order and discipline by another general. The man involved is Major General Ron Lewis who was an aide to Ash Carter, the secretary of defense. This news was reported by the Stars and Stripes newspaper on the front page of its latest edition.
General Ron Lewis
The matter has been investigated by the Inspector general and he has concluded that General Ron Lewis was guilty of misconduct.
The general who holds a sensitive appointment is alleged to have visited strip clubs in Rome and Seoul. In addition, he used his official credit card to pay his bills at one of the joints. The general was accused by a servicewoman of forcibly trying to kiss her as well. These are serious offenses and the general was removed by the Defense secretary.
The army cannot allow such activities to go unpunished and most likely the general will be retired and a board will decide as to what rank he will hold when he retires. The general has defended himself and given explanations but the fact is he committed indiscretions that are unbecoming of an officer of the US army.
Army's dilemma
Two cases of inappropriate conduct by men who hold important and sensitive appointments in the army cannot be something the army can be proud off.
Worse, the message to the rank and file will have a negative color. Lewis and Carter have had a long association as Lewis was Carter's military advisor from 2011-13 when he was deputy defense secretary. When Carter took over as the defense secretary, Lewis was a natural choice. The army is grappling with acts that besmirch the uniform of senior officers and this second incident close on the heels of the acts of general Haight will give the army food for thought. The army is the machine that has to gear up for war and acts like those by General Lewis are not the best advertisement for it.