Trump's statements about homosexuals and the LGBTQ community have been confusing at best
Gay activists contend that Donald Trump is attempting to disguise his hostility to gays and protections for the LGBTQ community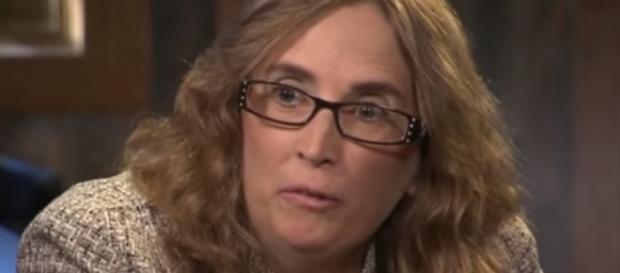 Gay activists are saying Donald Trump is attempting to soften his stance apparently in an attempt to gain votes among the LGBTQ community. They described his earlier mocking comments about gays and compared them with more recent statements that he would defend the LGBTQ community if elected president. The activists contend this is a campaign ploy by the anti-gay Trump.
A Trump supporter said Trump will make America great again, an America without gays or abortions
After the third presidential debate last week Face the Nation host John Dickerson asked a group of voters in Nevada why they supported Trump or his Democrat opponent Hillary Clinton.
A woman who would only identify herself as Barbara told Dickerson values and morality were important to her. Barbara said she was personally against it, indicating homosexuals, and also abortion rights.
Barbara added that her support for the candidate is based on the premise he would return America to a time before homosexuals and abortion rights were a factor. She also expressed a horror her candidate could lose the election and said people need to pray for Trump and the country to prevent Clinton from reaching the presidency. Trump has made making America great again his election slogan and pledge.
Trump appears to ride the fence on the gay issue
Trump in the past said America is going to hell because the NFL (National Football League) defended a gay player (Michael Sam), and ridiculed Ariana Huffington, saying her husband left her for another man and had made a good decision.
However in recent months Trump has appeared to soften his stance on gays and the LGBTQ community. He said during the third presidential debate that Muslim countries push gays off the top of buildings although no Middle Eastern country has such a policy. Nevertheless, in another turn-around, he said earlier this year in a conversation with Fox News that as president he would think about appointing Supreme Court justices who would overturn marriage equality.
Trump also said he is against same-sex marriage from the standpoint of what is written in the Bible and his own experience as a youth going to church. However, gay rights activists said this is just one more example of Trump flip-flopping on the issue of gay rights so as not to lose voters. Trump has had two decades to give this matter thought, one activist said. He's been asked time and time again for his opinion. He's never come out for (same-sex) marriage, never acknowledged we might be due equal protection of the law.
Trump said gay rights should be left up to states and not the U.S. Supreme Court
Trump expressed the idea the Supreme Court should not decide same sex marriage issues but it should be left to individual states to decide such cases.
Last July the candidate in the wake of a terrorist shooting at a gay bar in Orlando Florida said as president he would protect the LGBTQ community. Gay activists contended that Trump's comments promising protection from Islamic terrorists was just a smokescreen for his formerly divisive and bigoted anti-gay rhetoric.