Trump may have violated federal election laws by using foundation money for presidency bid
There are times when the phrase 'charity begins at home' should never apply.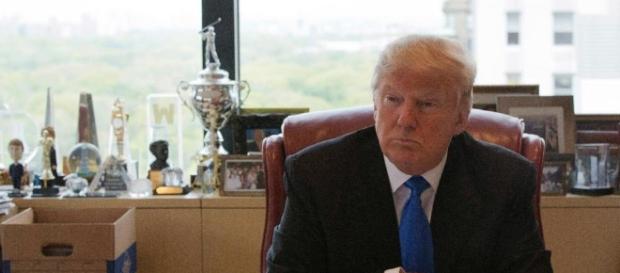 Crooked who? The last leg of this presidential race has either dealt former casino owner, #Donald Trump, a bad hand (pun intended) or the chickens are coming home to roost. Political website Real Clear Politics have examined Trump Foundation filings from 2011 to 2014. In their findings, the group discovered that charitable donations totaling $286,000 from the foundation were made to conservative groups in an effort to present Donald Trump as a viable #GOP candidate for president.
One questionable donation which piqued the interest of RCP is in the amount of $100,000 and made out to Citizens United in 2014. Trump had been invited to Citizen United summits in 2014 and 2015.
David Bossie, who was then the president, is now deputy manager for the Trump campaign. Oran Smith, a South Carolina conservative activist, met with Trump in 2011 and discussed religious liberty and Christian faith. Not long afterwards Smith received a note along with a $10,000 check from the Donald J. Trump Foundation. That check, along with several others, suggest Trump used foundation donations for personal political ambitions. If that is the case, then it could be a violation of federal self-dealing laws.
The art of the deal
Donald Trump has made no bones about his ability and willingness to game the system. Yet, there seems to be a refusal by many to read between the lines. Often times, he could not be more direct about what he is saying or what he does. But folks continue to blink as Donald continues to wink, not discerning deeper.
Perhaps there are some who have stopped blinking and are now paying attention. According to a new Morning Consult poll, a large portion of voters say they are disturbed by the alleged shadiness going on at the Trump Foundation. Reportedly, Trump has not contributed to his own foundation since 2008.
Charity begins at home
Understanding that donations can equal speaking gigs, Trump gave $50,000 of the foundation's money to the American Conservative Union Foundation, an arm of the Conservative Political Action Conference (CPAC), in 2013. That same year, Trump went on the CPAC stage where he boasted about his business acumen, slammed President Obama, and introduced his "Make America Great Again" slogan. Trump campaign aides have not responded to requests made by RCP for comment. #Election 2016