Trump exploited women who claim to have been victimized by Bill Clinton
Failing GOP presidential candidate meets with women before debate; awkward political stunt failed.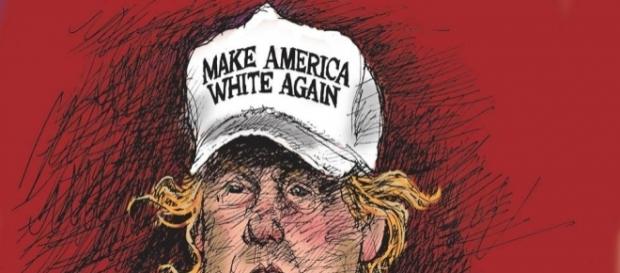 Failing GOP Presidential candidate #Donald Trump, who has undergone three days of mass defections by his fellow Republicans, exploited three women who claim to have been groped, raped and sexually accosted by former President Bill Clinton. Prior to Sunday night's second #Presidential debate, Trump met with Paula Jones, Juanita Broaddrick, and Kathleen Willey. Broaddrick claims to have been raped by Bill Clinton when he was Governor of Arkansas. Jones and Willey claim to have been sexually accosted and/or groped by Clinton when he was President. A fourth woman, Kathy Shelton, says that #Hillary Clinton represented the man who raped her when she was 12-years-old.
The man was acquitted in his trial and Shelton felt that justice was not served.
Why Trump did it
It is this observer's opinion that Trump exploited the four women, even though some people, including the four women themselves, may have believed that he was helping them. As one dissects the scenario, this conclusion becomes obvious. Trump is in horrific trouble for his audio tape that was released in which he talked of how he tried to take advantage of a married woman while shopping for furniture. In that audio tape, which was released on Friday by The Washington Post, Trump also bragged that he is able to touch women's private parts because of his celebrity.
As this observer sees it, Trump had two options for Sunday's debate. He either could have apologized for the decade old comments at the beginning of the debate and gone on with the debate from there, or he could have apologized and then attacked Hillary for her husband's indiscretions.
Trump chose the second option, and also decided to exploit the women by putting then on display as if they are personal mementos intended to bring Trump higher polling numbers. Trump was not concerned about these women or their feelings. He simply wanted to exploit them to drive the focus to Bill Clinton and to deflect the focus away from his recently revealed audio tape.
Clinton's options for upstaging Trump
Clinton's options, on the other hand, were to begin the debate by attacking Trump for the litany of his inappropriate comments, including the audio tape, and then go on from there, or to attack Trump from the beginning and then persist on the matter throughout the debate. Clinton chose the latter option, while at the same time thoroughly explaining her views on the economy, trade, foreign relations, creating jobs, education, Syria, nuclear weapons and other issues. Clinton also utilized the strategy of smiling whenever Trump attacked her and remaining calm.
Defections from Trump mount
Trump had to perform in Sunday's debate in face of mounting defections in support from high-profile Republicans, including John McCain, Condoleezza Rice, Rep.
Comstock, and others. The fact that he brought the four women to the debate made him look desperate. It was apparent that he felt insecure about his abilities to talk about the issues and to deflect attention away from his audio tape. There is no denying that "the Donald" had every reason to be insecure as his campaign has been imploding by the minute before his eyes.