Town hall debate moderators will give Clinton a pass
One moderator raised money for Clinton, the other married an Obama staffer.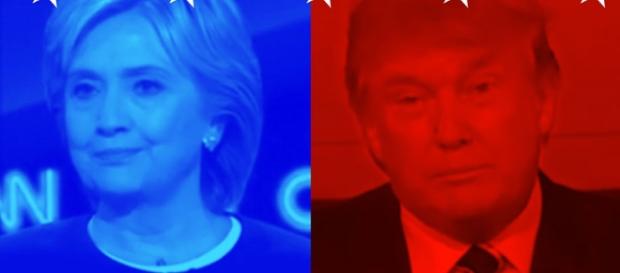 Tonight's presidential debate between Donald Trump and Hillary Clinton will be moderated by #Anderson Cooper of CNN and #Martha Raddatz of ABC, who will decide which questions will be asked by participants in the town hall style face-off. According to Janet Brown of the Commission on Presidential Debates, there will be 40 participants in the audience and roughly enough time for eight audience members to ask questions. This format, along with the track record of the moderators, promises to be a cakewalk for Hillary Clinton.
Since Martha Raddatz is best known for her expertise on matters of national security, one would expect Raddatz to select at least one foreign policy question from the audience, whose members are less likely to be concerned with matters of national security and more likely to focus their attention on the week's two big news stories -- the now-famous 2005 video capturing Trump's lewd comments about women and the WikiLeaks dump of Clinton speech transcripts.
Cooper contributed to the Clinton Foundation
Anderson Cooper, who once made an on-air reference to Republicans as "teabaggers" and quipped, "It's hard to talk when you're teabagging," has previously raised money for Hillary Clinton. The Weekly Standard reported last year that Cooper was listed as a "notable past member" of the Clinton Global Initiative.
Raddatz is even worse
The liberal bias of Martha Raddatz was clearly demonstrated during the Biden-Ryan vice presidential debate, which she moderated. According to the media watchdog group Media Research Center, her questions and follow-ups showed a clear bias toward Team Obama, with 40% of her questions incorporating a pro-Obama bias, 25% of her questions incorporating a pro-Romney bias and 35% of her questions showing neutrality.
It's a safe bet that a question regarding Trump's troubles with women will be asked in the opening minutes of tonight's debate, but Martha Raddatz would be well advised to let Cooper ask the question.
Raddatz, who has been married three times (to two liberal journalists and one Obama staffer), cannot hope to present an image of journalistic objectivity by questioning Trump about his previous marriages.
All indications point to a Clinton victory at tonight's debate, but not because Hillary Clinton will have earned it. #2016 Presidential Debates