Three things to keep in mind while traveling in a group
While everyone seems to have aced the concept of solo traveling, this is for the people who still find traveling in groups trendy. Hey, no judging!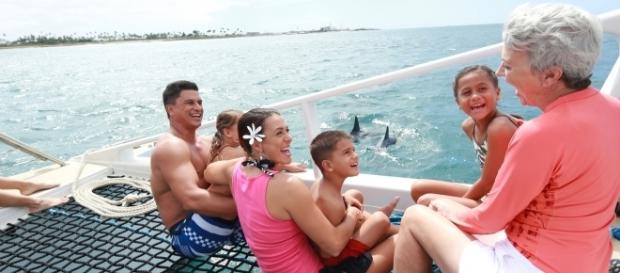 There is already tons of content out there on how solo travelers should pack their bags to save some space or book their tickets to save some money. I am sure they have ample Travel hacks up their sleeves by now and are more than prepared to feel the pulse of foreign cities, rather like a resident. They know how to find safe home stays and offbeat locations. They know which local dish to try and where to bargain for money. Heck, they even know the perfect Instagram filters that would give their pictures that travel edge. I understand, the research has been done.
However, the same can't be entirely true for people traveling in groups. I recently went on a trip to Europe with 79 other people, and trust me when I say this, fighting the Trojan War would have been easier than managing such a huge crowd.
Here are some simple tips one can keep in mind (it's surprising how often they are overlooked) before switching tourist mode on, because when it comes to international travel, it really is better to be safe than sorry.
Save new phone numbers
If it's a long overseas trip, chances are everyone is going to get local SIM cards. The key is to make sure that the new numbers are shared with everyone in the group. Original numbers stop working at airports, making it difficult for tour managers to keep track of their people.
I remember having a tough time looking for a group member at the Frankfurt airport, because he somehow lost his way. We had no means of contacting him and could only foolishly try calling him on his original number. Saving new numbers also makes it feasible for one to roam about by themselves for a bit, away from the group, in a new city.
Make WhatsApp groups
The easiest way to share new phone numbers and other data when travelling is to make a WhatsApp group. In my group of 80, it had almost become impossible to keep everyone on the same page regarding schedule changes and slight rearrangements. This not only left a lot of people confused about the itinerary, it was a pain to every time address each query individually.
This also means that one should always have internet on their phones when travelling (not all countries have WiFi on the street). If one doesn't know the way back, doesn't speak the language, has run out of call balance and can't contact the group members, Google can always help. I realized this when I had to take a taxi in Kazakhstan for four times its usual fare just because I was unable to hail an Uber.
Download offline translation apps
They aren't accurate, but can help one a lot when in countries like Japan or Poland. People are likely to help you more when you're making an active effort to speak to them in a local language instead of expecting everyone to know English.
It's also a nice tool to quickly learn the basics of a language on the go.
Bonus tip: If you happen to make friends in a foreign land, please ensure the use of proper English while chatting with them over the phone. This might sound unimportant, but it's extremely unbecoming to read "howz you" from an overseas friend, or any friend for that matter. Remember, you represent your country.
In an ideal world, everyone will be responsible for their own selves, reach designated meeting points on time (for that one pesky person in each group!), and see to it that they aren't causing any huge discomfort to the group. After all, nothing is worse than begetting a foul mood on a leisure trip.