The hottest CoverGirl model yet
Beautiful women grace this magazine every year, but another type of beauty enamors the front page.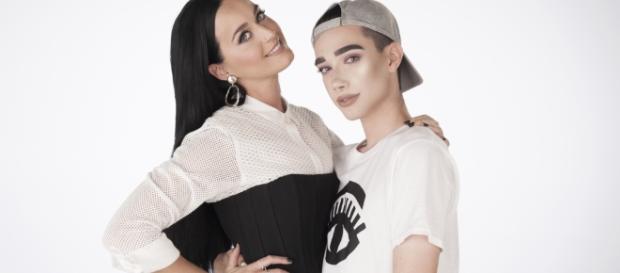 Who is James Charles?
James Charles is in bold headlines across the country. He is the first male to land the cover of the cosmetics magazine #CoverGirl. Originally a YouTube extraordinaire from New York, Charles creates informative yet compelling makeup tutorials. Some of his videos include a wide array of tips, tricks, and treats. He knows how to fake freckles, apply exotic shades of eye-shadow and eyeliner and even transforms his peachy face into burnt skin. Artistic technique and charisma amplify his videos and exemplify his affable personality. I'm glad CoverGirl realizes that women are not the only choice for timeless representation. Young men, like Charles, have obvious charm and magnetism.
The glamor outlet finally has an innovative breakthrough. 
The power of sexual orientation and identity
Not only is Charles just a teenager, he is a member of the #LGBT community. His presence allows other aspiring models to achieve their dreams, and this noteworthy feat will have positive reverberations throughout the lifetimes of millennials and Generation Z. Hopefully, other beauty magazines will redefine their mainstream perception of photogenic appearance. However, historical moments are not without reason. Advertisement agencies know that the aforementioned generations are more progressive than baby boomers. Marketers desire the largest demographics, various delineation and a bounty of monetary gain. Without encouraging endorsements to be "easy, breezy, beautiful," their influence and attraction will dim.
Most consumers appreciate organizations free of prejudices and judgments. In today's world, it is no longer acceptable to tease, belittle and bully. With Charles at the front, advertisers welcome the different, the daring, and the inspiring. 
Jaden Smith and James Charles
The son of Will and Jada Pinkett Smith is an actor, musician, model, activist and advocate. He is a genius among his followers, and many teenagers model his message. Now, Smith wants his supporters to model something else. He wishes to design gender-neutral clothes for anybody to wear. His passion aids to eradicate impersonal and invasive discrimination. Smith and Charles should partner together for a groundbreaking clothing and makeup line. #JamesCharles