The final showdown - Donald Trump vs Hillary Clinton
It's down to the wire as the two candidates butt heads in the third and final debate at UNLV Thomas and Mack Center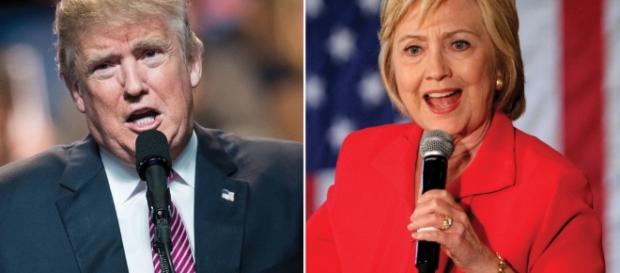 #Donald Trump and #Hillary Clinton were once again butting heads at the third and final 2016 Presidential Debate at the University of Nevada at Las Vegas Thomas and Mack Center. The debate was moderated by Fox News anchor, Chris Wallace.
Donald Trump's quest to defeat Hillary Clinton
Trump was the clear front runner in this final debate. He took aim at Clinton stating that she would be an absolute disaster for this country and is not fit to be president. He called her a puppet, a nasty woman, and a robot. Hillary looked like she rehearsed her lines and struggled with the tough questions while Trump was more prepared with little rehearsal and looked more presidential.
Hillary evaded questions about her email scandals and unethical donations to the Clinton Foundation, voter fraud, and her pay-to-play schemes while Trump insisted that she address the issues and that she cannot be trusted by the American people. He said that Hillary has very poor judgment and should be ashamed of herself. He continually exposed her lies about her emails and Clinton retorted that it was the 'Russians' that made her do it and they are responsible for the email hacks against her. She also defended her record stating that as a career politician wants a global government and to tax the rich and that she has the knowledge and experience while Trump argued the opposite; that she should be jailed.
Trump admitted that he never met Vladimir Putin or dealt with him. She wants open borders to illegal immigrants while Trump wants to prevent it and keep America safe by building a wall to keep terrorists out.
When Wallace asked Trump if he will accept the final outcome of the election, he commented that he would keep the public in suspense and will look at the results at the time. He feels that the elections are rigged and the mainstream media is not fair and balanced. He never trusts the polls.
Here are the topics discussed during the debate:
Wikileaks Revelations (including the John Podesta emails)
Debt and Entitlements
Immigration
Economy
Supreme Court
Foreign Hot Spots
Fitness to be President
Hillary Clinton criticized Donald Trump on his controversial sex scandals
Hillary Clinton defended her record on women's rights and attacked Donald Trump on his demeaning behavior towards his unwanted sexual advances with women who have since come forward stating that they were groped by him" and his lewd comments on a 2005 video tape with Billy Bush on Access Hollywood (who has since been terminated by NBC) and said that he was against Roe vs. Wade and a pro-life candidate and opposes women's reproductive rights. Trump said that she should return the money from donors and denies that the allegations were true and that it was Clinton's campaign, Obama and the DNC who leaked the tape and also paid rioters to instigate violence at Trump's rallies.
Will the elections be rigged or will the American people finally have their say? We will find out November 8.