The final showdown between the donkey and the elephant
Will Donald Trump rise from the ashes, or will Hillary Clinton go for the kill?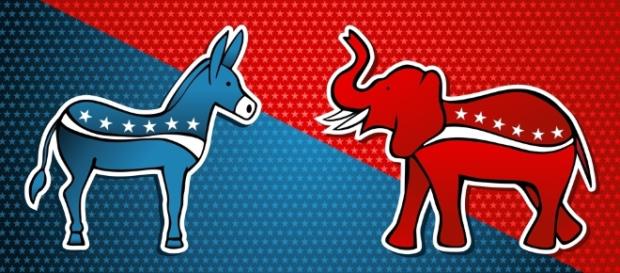 This climactic election cycle has been a train wreck. Both candidates are deemed unsuitable and dishonest by the American public, and both candidates have an obvious personal agenda. Trump demands attention, fame and money. Clinton desires prestige, power and credibility. However, Jill Stein and Gary Johnson have no bona fide chance this year, so either Trump or Clinton will replace President Obama as Commander-in-Chief. This third and final debate will mark the end of showdowns, face-offs, and heated standoffs. Only one campaign will emerge victorious, and only one party will preside over the Oval Office. Color yourself red or blue, because the presidential debate will air live in less than 10 hours.
So, before you preheat popcorn and crack open Bud Light, here is a short brief about each candidate.
Hillary Clinton's pros
She is a renowned politician and policy wonk. Her top two, professional titles include Secretary of State and First Lady, so Americans know that her experience heavily outweighs #Donald Trump's, and she has a basic understanding of government regime. People can empathize with her on women's rights, middle-class living, matriarchal roles, anti-bully promotion, strong female leader and positive role-model for every young girl. Aside from common knowledge, her wins during the White House are important to notice. Some of her organized issues to tackle such as "A fair tax system, criminal justice reform, labor and workers' rights, protecting animals and wildlife, addiction and substance use, disability rights, LGBT rights and equality, racial justice, an economy that works for everyone and early childhood education" are just a few reasons to at least give Clinton a nod.
If you visit her website, she explains in depth about the problems to fix, and the solutions to politic.
Donald Trump's pros
Donald Trump is colorful at best but shady at worst. Regardless of your opinion, he has branded himself into history with his thoughts, words and actions. Even though sexual assault, racist remarks, sexist ideology, bully tactics and unapologetic stances clutter his persona, he does own a few admirable qualities. Clinton lacks in charisma, but Trump peacocks to anybody with a pulse. Whatever talk and walk spews from his standing slides viral, and his name is widely known around this country and this world. However, his take on key issues matter more to Americans than his static personality. His positions are as follows: "Cybersecurity, Veterans Affairs Reform, trade, tax plan, regulations, national defense, immigration and foreign policy and defeating ISIS." If you would like to learn more, you can view his website, and sample his goods. #Hillary Clinton #2016 Presidential Debates