Rodrigo Duterte could break the US-Japan -- Philippine axis against China in SE Asia
The Philippines have been an ally of the US for decades but new president Duterte has threatened to take his country out of a US alliance.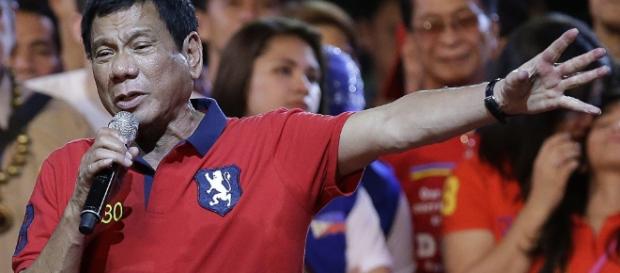 President Rodrigo Duterte was elected in a landslide victory as president of the Philippines. From day one Duterte has been mouthing comments against the US president Obama, as well as against an alliance with the USA. His latest salvo came when a joint US-Philippine Navy exercise was underway.  Earlier the US and Philippine navy were carrying out joint patrolling of the contentious South China Sea. 
Duterte and US military alliance
Duterte has threatened to break the alliance with the USA and said that the ongoing exercise will be the last with the USA. Duterte is a hot-headed man but there is a method in his statements.
All along he is of the view that the alliance of the Philippines with the USA is detrimental to the security interests of the Philippines. For almost 100 years, the Philippines (which was a colony of the USA) has been part of the US #military alliance. In fact, it now forms a triad with Japan and the USA against China. Duterte wants to change this and despite conciliatory noises from Washington, the Philippine president has been stating that he will take the Philippines out of the US-led alliance.
The threat of the Philippine president is real and cannot be taken lightly. In case he breaks the military alliance with the US the bargaining power and deterrence of the US in the region will be severely affected. Countering China will then become more difficult.
Effects of Duterte's threat
The Chinese will play their cards and one is not sure that some assurance is not given by China on the issue of the South China Sea.
In any case, Duterte is more concerned with the USA than with the Chinese claim on the South China Sea. The case had been filed by the Philippines but the president seems to ignore the verdict. Probably, he has realized the limitations of US power as Washington cannot do much to deter the aggressive Chinese designs on the South China Sea.  He is also angry with the US for giving him advice regarding the extra-juridical killings of the drug mafia and their ilk.
The geopolitical scenario will change dramatically if Duterte carries out his threat of leaving the military alliance with the USA. The Americans can't be happy with this development that will make their task of containing China harder. #Foreign Policy