Pakistani politician Sarwar to highlight Kashmir issue on international front
Amid the recent wave of confrontration between Pakistan and India, Mr. Sarwar vows to raise Kashmir dispute on diplomatic front in Europe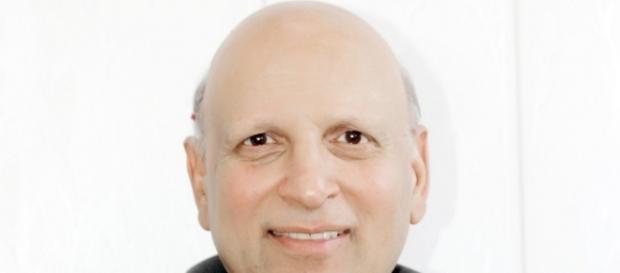 Burhan Muzzafar Wani, a #Kashmir-based militant, was assassinated by the Indian armed forces three months ago in the alleged encounter. Mr. Wani was regarded as youth icon in Kashmir because a huge number of people were glamorizing him by using social media. #India has always claimed peace and political contentment in Kashmir, but separatists have always rescinded Indian claims and state narrative. Pakistani government has always rejected Indian claims of backing militancy in Kashmir
What is actually happening in Kashmir?
Separatists leaders want the right to self-determination as per the UNGA resolutions while one separatist fraction wants independent Kashmir by combining POK, IOK, and COK Kashmir regions.
Despite using utmost state apparatus and abuse of human rights since 100 days,  appears completely failed to defuse present movement demanding independence from Indian federation. According to Kashmir Media Service, dozens of children have lost their key organs especially eyes due to pallet guns fired by Indian forces, which is completely against the international humanitarian law. Recently, attack Uri attack also escalated the tensions between Pakistan and India because India allegedly conducted the surgical strike in Pakistani Independent Kashmir region, while Pakistan has denied the occurrence of any surgical strike in the region. Pakistani officials have always tried to highlight Kashmir issue on international front. Amidst the accusations of abuse of human rights and articulation of terrorism, people of Kashmir have suffered lives, property, peace and basic rights
The purpose of Sarwar's Europe visit?
It is everyone's duty to stand up & protect Human Rights. Gross violations of HR in occupied Kashmir. pic.twitter.com/9NkixGxMSX

— Mohammad Sarwar (@ChMSarwar) October 16, 2016
Chaudhary Muhammad Sarwar is ex-member of parliament of United Kingdom, Former Governor of Pakistani province Punjab and currently serving as national political leader of Pakistan is visiting various locations in UK and EU to highlight Kashmir dispute especially Indian atrocities in Indian-held Kashmir.
Recently, Government of Pakistan also sent parliamentary envoys to important capitals of the world, but due to lack of deep understanding of diplomatic matters and Kashmir dispute; they couldn't get significant appreciation and response from International community. But Mr. Sarwar has mobilized Pakistani community and various members of UK and EU parliament to highlight Kashmir issue by organizing seminars, talks and walks in London, Brussels and other cities. Due to political standing amid the UK parliament, Mr. Sarwar has not only shown proof of Indian aggression but also successfully elaborated sacrifices made by Pakistan army in the war on terror. UK and EU have been stormed by Indian propaganda against people of Kashmir and state of Pakistan, but Mr. Sarwar has told civil society members about the abuse of human rights, deteriorating political situation and use of violence by Indian forces in Kashmir. Diplomatic experts and human rights activists in London have welcomed the "Kashmir campaign" of Mr.
Sarwar wholeheartedly.
People of Pakistan r united in support of achieving a peaceful resolution of Kashmir and this should not be considered as our weakness!

— Mohammad Sarwar (@ChMSarwar) October 15, 2016
Mr. Sarwar was also the only Pakistani who worked alone to award GPS Plus status to Pakistan, regarded as much important life-line for Pakistani economy after doing lobbying in EU. One of the diplomats in London told me, " Pakistan should use Mr. Sarwar to end diplomatic isolation and build the case of Pakistan on Kashmir and terrorism if the country wants to get results of diplomatic efforts on the international diplomatic front". #UNGA