Miley Cyrus: keys to understanding her sexuality
The pop star defined herself as 'pansexual' -- a growing trend among celebrities.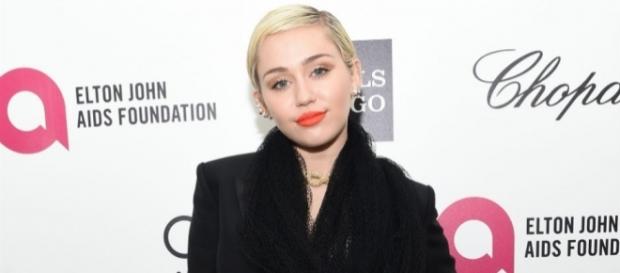 A few days ago, Miley Cyrus defined herself as 'pansexual' and many people do not know what it meant. A pansexual person is one who is attracted to other people, regardless of gender. Pansexuality is a romantic trend because it takes into account the personality, behavior and feelings of the individual. The pop star hates the word 'bisexual' because when she falls in love, she does not care if that person is a man or a woman. In addition she is neutral, because she doesn`t feel fully identified with any concept of gender (male-female).
Knowing Miley
The singer says she doesn`t feel identified with what society expects of a girl, she feels different from other women, but that does not make her a guy.
On the other hand, she likes cooking, fashion, and romantic songs, but never defines herself as a typical girl. Miley is currently engaged to Australian actor Liam Hemsworth. Sources close to the couple say that he is very happy with her because the singer has free sexuality, and every day, she surprises with something new. 
Sexual diversity takes over Hollywood
Miley Cyrus is not the only celebrity who freely expresses herself. Stars like Kristen Stewart, Cara Delevigne, Bella Thorne,  Amber Heard, Sara Ramirez and Aubrey Plaza show their true sexuality without prejudices. It helps that sexual diversity is perceived as something natural in our society, because indeed it is. Many #Celebrities would like #Hollywood movies to reflect the diversity that currently exists, since most romantic movies tell stories between heterosexuals.
Sexologists say that in 25 years bisexuality is the trend that will prevail in Western society. Many young people in the world do not identify with the concepts of man and woman, much less with what is expected of them. Today we can find women who do not want to be mothers and single men who adopt an abandoned child. In the future, these example will be very common and nobody will be surprised by it. This growing trend of openness and acceptance can only lead to positive things. #LGBT