Knicks could be 3 or 4 seed if healthy
Are the Knicks capable of being a top 4 team in the Eastern Conference?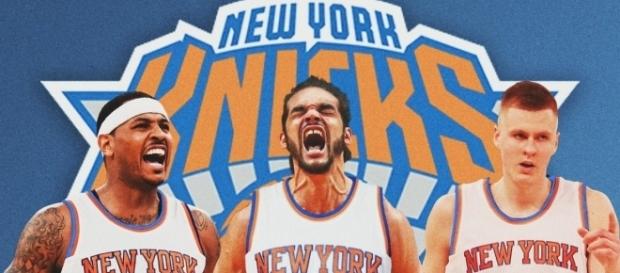 Eastern Conference
With the 2016-2017 #NBA season fast approaching, the New York Knicks look to turn their horrible season from last year around. The Knicks are an improved team and the roster is much better than last year. The Knicks could easily become a 3 or 4 seed in the Eastern Conference Playoff standings if everyone could stay healthy... that's a big IF. 4 out of the 5 starters for the Knicks missed 10 or more games last season. The only durable player from that lineup is Courtney Lee; Lee only missed 3 games last season. With D-Rose, Courtney Lee, Melo, KP and Joakim Noah all starting for the Knickerbockers, this lineup could be debated as a top three lineup in the eastern conference and challenge for a top seed.
We all know the Cleveland Cavaliers are going to be on top in the Eastern Conference, but what about the 2, 3, or 4 seed? Those three playoff spots are up for grabs from the likes of the Boston Celtics, Toronto Raptors, Indiana Pacers, and the New York Knicks. All of these teams have respectively improved in their own way. It has yet to be seen how the chemistry will be among the Knicks on the court and how well they play together, but from a talent perspective we could assume that they will be a top seed in the East.
The season
Carmelo Anthony has been telling the people around him to watch out and this season for the Knicks is going to be incredible. D-Rose has been on record saying that the Knicks are a superstar team, along with the Golden State Warriors. When I hear superstar team I interpret that as winning 60 or more games and claiming the upper echelon in the East.
We all just have to wait around and see how good the Knicks could be. The Knicks begin the regular season on the road facing the defending champions the Cleveland Cavaliers. They will have their home opener on October 29th, where they will go head to head against the Memphis Grizzlies. Going in to the season Knicks fans should be optimistic and feeling rejuvenated. Get ready Knicks fans, this season should be a fun one! #Basketball